Wellness: If You Can Conceive It, You Can Do It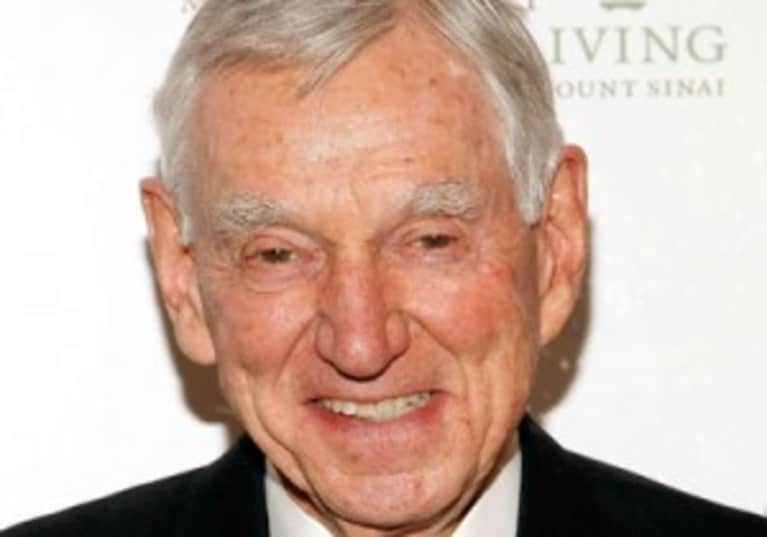 If you always put limit on everything you do, physical or anything else. It will spread into your work and into your life. There are no limits. There are only plateaus, and you must not stay there, you must go beyond them.
Son of a Kansas City traveling salesman who grew bored with school in the 9th grade, David H. Murdock was determined to live life and conduct business creatively, driven by his own spirit of innovation. He says, "I always wanted to do something. If you can conceive it, you can do it."
At 84 years old, he has never worked for another in his life and is proprietor of one of the U.S.'s biggest private corporate empires that includes Dole Foods, the giant food producers best known for growing fresh and pre-bagged fruits, and vegetables, and real estate development company, Castle & Cooke.
But it was the tragedy in 1985 that truly changed the course of Mr. Murdock's mission. When his wife, Gabriele, died of cancer at the age of 42, he was devastated and determined to discover the cause. How could he have helped her? After many years of research, he realized that an active vibrant lifestyle, focused on nutritious eating and plenty of exercise, was the simple solution for preventing cancer and other diseases. This, he believes, could have saved his wife and he has become an advocate for wellness and health promotion to facilitate longer, happier lives.
For years he has been preaching the benefits of a diet rich in fruits, vegetables, grains and fish. "I think it's pretty obvious that people are overweight," says Murdock, "All you have to do is walk around any shopping center to see something is wrong in America."
One of his first steps was to change this collective habit was to establish the Dole Nutrition Institute in order to "Feed the World with Knowledge." Next, he brought together a team of medical and nutrition experts from the Mayo Clinic, University of California, Los Angeles to create a 500-page definitive guide to a healthier lifestyle through improved nutrition called "The Encyclopedia of Food, A Guide to Healthy Nutrition."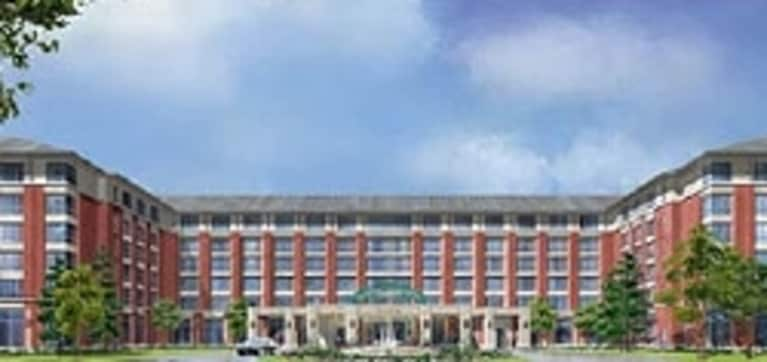 In 2006, he founded the California Health & Longevity Institute (CHLI), in partnership with WellPoint and renowned geneticist Andrew Conrad, PhD, to develop a program that empowers people with the right knowledge and tools to manage their weight, eat better, maintain a more balanced lifestyle and integrate eastern wellness approaches to western medicine.
This wellness complex, located in Westlake Village, California, sits next to the Dole worldwide headquarters and a 270-room Four Seasons Hotel & Spa. Amidst the natural yet luxurious settings of this retreat, guest can enjoy fitness facilities (with guided training sessions), a full service spa, and a gorgeous pool while learning how to create delicious, disease-preventing food from the Wellness Kitchen.
Upon arrival, all guests are asked to fill out a 7-page questionnaire so that programs can be tailored to their specific needs. Seems like a bit of work but its all worth it at the end.
When asked about the difference of the California Health & Longevity Institute and other health retreats, Mr. Murdock replied, "The biggest differentiator… is that many of these other places, are places people go to relax, or lose weight. I want so much more for our guests, I want them to experience the possibility of making the kind of life changes that will keep them healthy in the long run. I want them to take away more than happy memories, I want them to gain the knowledge and motivation that will help them continue to keep making the right choices for their health throughout the year–year after year."
All of this is accessible and approachable to the wellness novice as well as the health guru, through their approach of kaizen, the Japanese technique to achieve sustainable change through small realistic steps.
Mr. Murdock's initiatives have also expanded into the fields of research. The David H. Murdock Research Institute (DHMRI), a 350-acre, $1.25 billion project at the North Carolina Research Campus, rises like a phoenix from the flame in the ruins of shuttered textile mills in Kannapolis, North Carolina (which he once owned). DHMRI is a public charity that supports groundbreaking research by bringing together prestigious universities, the most innovative minds and the leading scientific companies to drive research and discovery to unprecedented levels.
Mr. Murdock is leading both a scientific movement to study nutrition and an educational endeavor to help people learn how to change their lives. With his own 20+ years of experience of avoiding saturated fat, eating plenty of fruit and vegetables and exercising most days of the week, he says "I've never felt better in my life; all my health indicators are excellent and I've got more energy than most people I know half my age or younger." We might take inspiration from his 84 years of wisdom.
Originally published at LuxEcoLiving