Rachel Sussman Photographs World's Oldest Living Things (Video)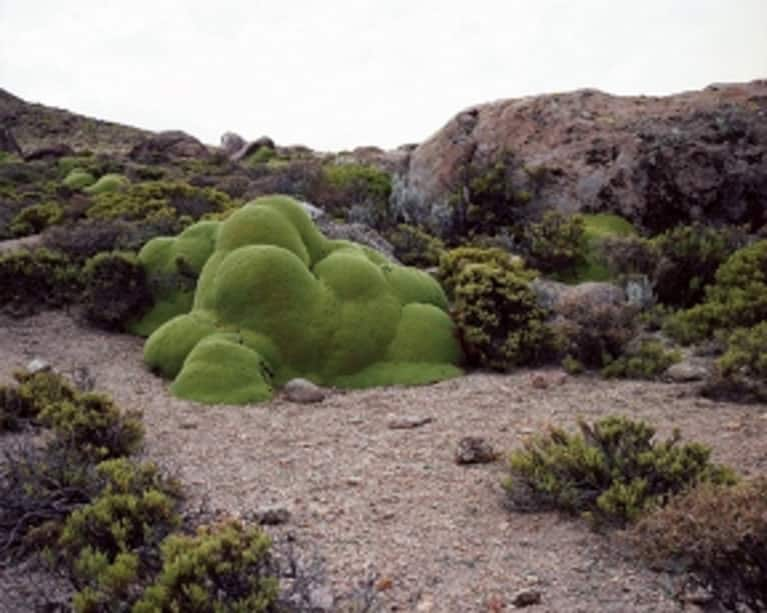 Photographer Rachel Sussman traveled the world photographing the "oldest living things." How old did a "thing" have to be to make the cut? 2,000 years old!
I had a chance to see Rachel speak at Creative Mornings here in Dumbo, and her photographs are both beautiful and fascinating. My personal favorite of the bunch is La Llareta (pictured, right). It's up to 3,000 years old, and is located in Chile's Atacama desert. I think the lesson learned here is that a lot of "things" on our planet can live for a very long time, as long as we're mindful of how we treat them.
You can find all of Rachel's photographs from the series here.