Start Your Day With This Herbal Tonic For Inner Peace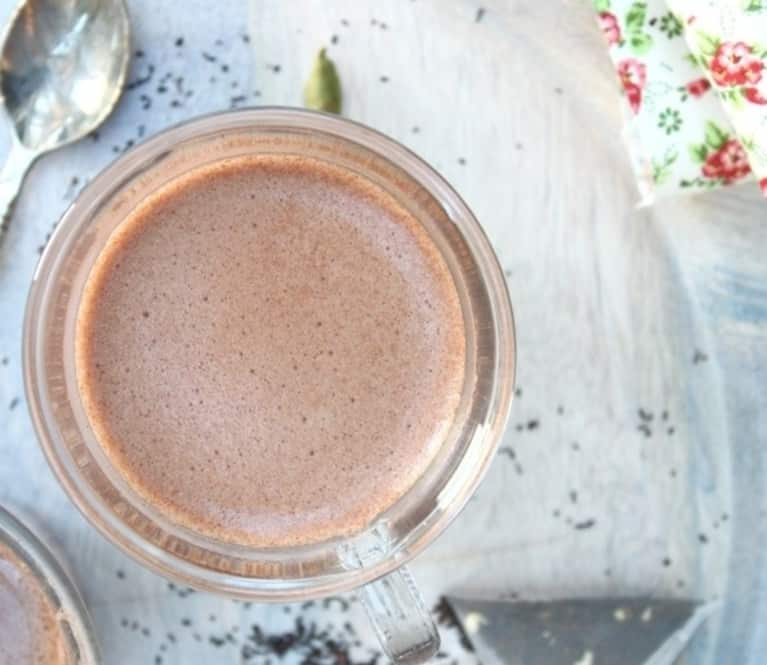 Cultivating inner peace takes practice, effort, and tools, especially in this busy, toxic world.
I've created a daily ritual of calming meditation and introspection so that I can approach each day more peacefully. Recently, I added a tonic to the mix. Sipping it before I meditate helps me get into the right mindset.
The days that I don't want to sit on my meditation pillow, this tonic is simply a treat I look forward to. It gets my head in the right place to begin the day, even when my mind is telling me I have more important things to do.
The benefits of the ingredients are incredible. Here are a few:
1. Gynostemma tea is calming and spirit-lifting.
2. Reishi offers immunity support, improves sleep, and acts as a mild tranquilizer for the central nervous system.
3. Pearl powder is mind-calming, peace-giving and acts as a natural beauty product for hair, skin and nails.
3. Cacao is a mood enhancer
4. Ghee, known as "the elixir of healing," is an ultimate anti-inflammatory food.
5. Dates are high in polyphenols and help remove free radicals in the body.
6. Cinnamon reduces anxiety, depression and stress.
This recipe is for my special homemade tonic is below. You can purchase all the ingredients at most health stores or online.
Inner Peace Tonic
Serves 1
Ingredients
1 cup prepared gynostemma tea, warm
1/4 cup fresh almond milk
1 Tbsp. cold-pressed coconut oil
1/2 tsp. ghee
3 dates, pitted
1/2 tsp. pearl powder
2 tsp. reishi powder
1 tsp. cacao
1/8 tsp. cinnamon
Directions
Brew gynostemma tea, and set aside to cool for 2 minutes. Next, add all ingredients to a blender, and mix until warm and frothy. Pour and drink slowly. Enjoy the cup of inner peace.