Is It Time For A Nature Break?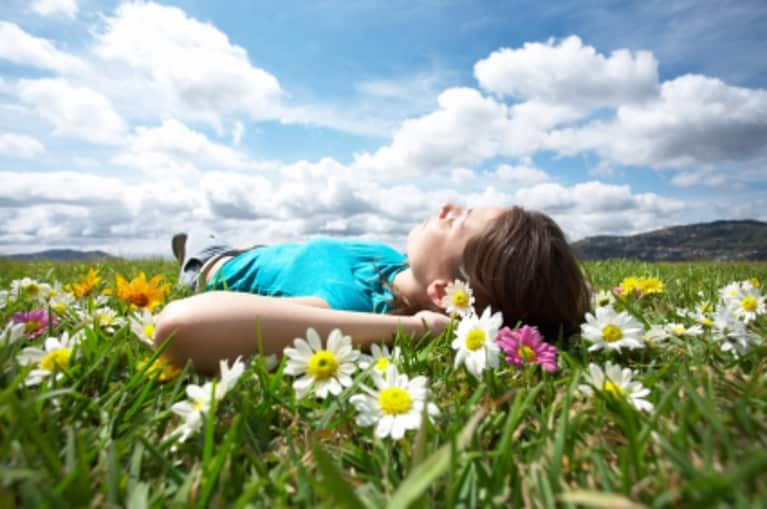 Most Americans spend the majority of their time inside their homes working, watching TV or sleeping. According to the Environmental Protection Agency more than 90% of adults in the United States spend their lives inside some type of enclosed structure.
The University of Rochester, NY conducted a study on more than 500 college students. The study suggests that people feel more energetic when they spend time outdoors rather than being cooped up inside. Furthermore, the study suggests that being outdoors in nature was enough to raise energy levels dramatically and therefore produce a greater sense of well-being.
According to the last issue of the Journal of Environmental Psychology, spending time outside makes people feel more alive. When spending too much time indoors, it could be causing us to miss out on important benefits which are directly linked to communing with the natural environment.
It is not necessary to travel to exotic destinations in order to enjoy the powerful benefits of nature. Spending time in your own garden, the beach or at a public park can be as emotionally restoring as a hike in the forest.
A dramatic boost in a person's well-being and self-esteem could be observed in people who engaged in just ten minutes of outdoor activities. Sitting outside is good for people. Engaging in any kind of physical activity appears to be even more of a health booster.
The same research suggests that these effects come in handy while a person is driving. For people who are susceptible to road rage, it can be helpful to glance at the natural scenery rather than glaring at other commuters. Taking a moment to enjoy the beauty of a forest or the blue sky while driving a car can lower heart rate and blood pressure, reducing the amount of stress. According to scientists, surgical patients staying in hospital rooms overlooking nature views recovered faster than those patients placed in rooms without windows or rooms facing concrete walls.
Office workers who are able to enjoy a view of nature report improved concentration. Unfortunately, most employers still strongly believe that working in an office without a view will keep employees from daydreaming and therefore will be more productive. Studies have proven that office employees able to look outside while on the job seem to experience less work-related stress. At the same time these workers enjoy greater satisfaction on the job.
People without access to magnificent views at their place of employment can always improvise with paintings or photographs of nature. Unfortunately, too many "Feng Shui Professionals" promote and sell paintings and pictures as a Feng Shui Remedy. It is important to understand that adding a picture or painting of nature is not a Feng Shui Remedy, as paintings and pictures do not belong to any of the Five Elements (Metal, Earth, Fire, Water, Wood). Scientists at the University of Rochester came to the conclusion that people felt significantly energized who simply imagined themselves being in the natural environment.
The same is true when adding indoor plants. Lucky Feng Shui Bamboo as well as small pots of plants can not be counted as a Feng Shui Remedy. Yet, Norwegian researchers suggest that by adding color and plants inside a home, apartment, home office or commercial work place the inhabitants will experience fewer headaches, feel less fatigue and minimize "Feng Shui Depression."
The next time you feel pressured or overwhelmed, consider taking some time out of your busy schedule to enjoy nature. A Feng Shui consultation for your home or office is one approach to take into consideration for your well-being.