10 Things You Don't Need To Buy Your Baby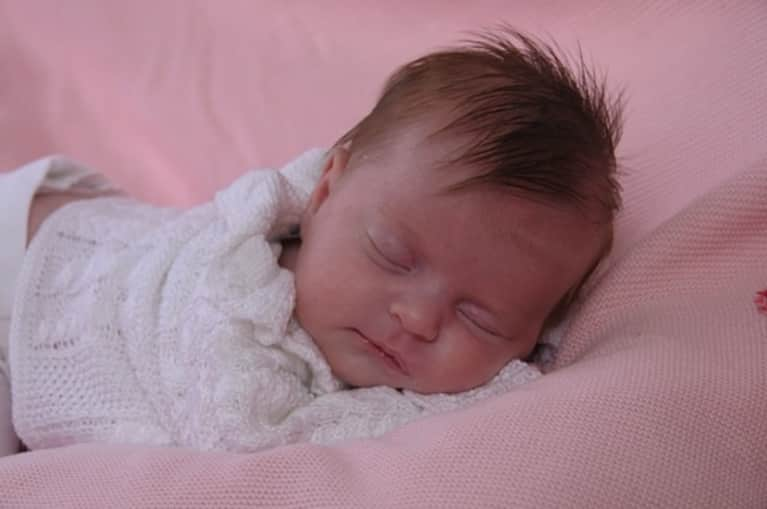 The arrival of a newborn is intoxicating. You can easily get carried away spending far too much money on lots of little things you think you need. I certainly did!
Here is my top 10 list of things you don't really need to buy. Hopefully, this will save you money to put toward other more important things, such as starting a fund for school!
1. Baby shoes
Newborns do not wear shoes! For the first six months, they're asleep the majority of the time! Babies generally start walking between 9 and 18 months. This is the time to buy expensive shoes. The only things newborns need to keep their feet warm are socks, booties or tights made from 100% cotton or a cotton and wool mix.
2. Onesies & baby wraps / muslin wraps
Every mother I know has spent a fortune buying onesies in every size and color. Newborns outgrow onesies at lightning speed. Don't overdo it. Stop and think before you buy too many. Onesies and muslin baby wraps are also some of the most popular baby gifts you'll receive – so you might not need to buy any of these items at all!
3. Breast-feeding bras
I bought loads of maternity/breast-feeding bras. As it turned out, I was unable to breast-feed! They were all unnecessary. You can't plan everything when you have a baby. It's best to wait and see what happens before purchasing things you might not use.
4. Expensive breast pump
The most expensive breast pump is not necessarily the best for you. Ask around other mums for recommendations. I made the mistake of buying the most expensive breast pump available and I only used it once or twice!
5. Warming baby wipes
It might give you peace of mind, thinking baby's bottom is toasty warm but … really? If you start your baby on warm wipes at birth, he or she will expect the warm wipes for years to come. What's next? A heated toilet seat?
6. Diaper disposal system
Yes I bought one of these, too. I found the cartridges were very expensive to replace. I found scented baby bags and the old fashioned garbage bins much easier to use, and far more affordable!
7. Toys
Newborns don't need oodles of toys. They spend most of their time sleeping and when they're awake – they're taking in their environment. If you really want your baby to have a toy, buy a few black and white ones to stimulate eye development, and brain development. Babies can't see most colors until they're four months old.
8. Baby bath
No need to purchase a baby bathtub when you already have a perfectly acceptable alternative — your kitchen/bathroom/laundry sink or regular bath! A friend's daughter was born in the middle of winter. She bought a small, rectangular plastic tub with handles (used for the laundry) that was the perfect size for her newborn. This allowed her to bathe and dress her baby in the warmth of the lounge room atop the coffee table! A baby bath is just another item your child will outgrow quickly. Ditto baby bath seats.
9. Baby washing detergent
Instead of buying separate washing detergent for your baby, you can save money and buy an eco brand. Eco brands are recommended as they are chemical-free and suitable for the whole family to use.
10. Baby registry
Your friends are going to want to buy you and your new baby lots of gifts! Prepare a list and set up a baby registry for your baby shower. Wait until you've had your baby shower, see what items you receive, then your list of what to buy should be considerably smaller!