Denny's Grand Slam -- Veggie Burgers?!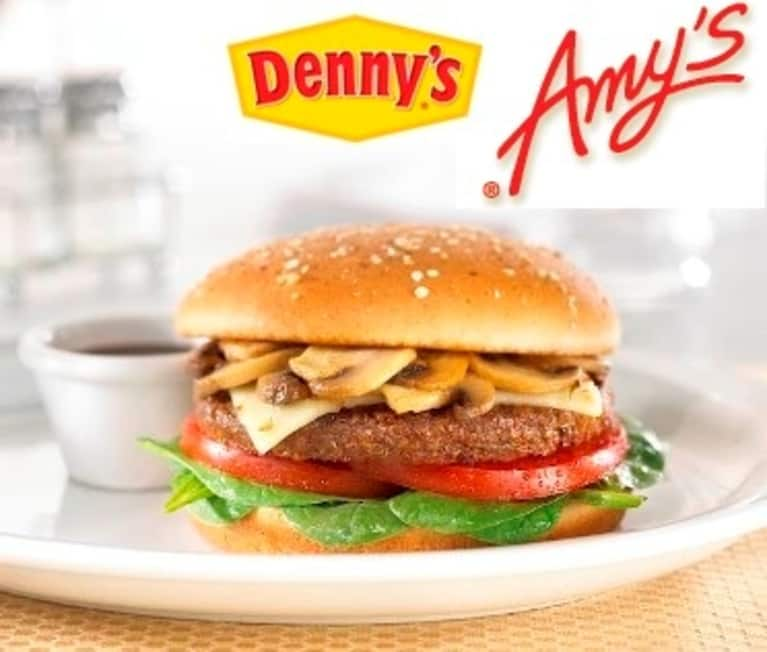 It will be listed on the menu as the "Amy's Veggie Burger," which is served with melted Pepper Jack cheese, fresh spinach, tomato and grilled mushrooms on a wheat bun. Additionally, as part of Denny's "Better for you options," customers can order an Amy's veggie burger prepared any way they like.
With over 1,500 Denny's restaurants nationwide, this is a win for Amy's, Denny's, and consumers who are looking for healthier, veg-friendly dining options while on-the-go.
Go Denny's!