Can Peanut Paste End Malnutrition? Enter Plumpy'nut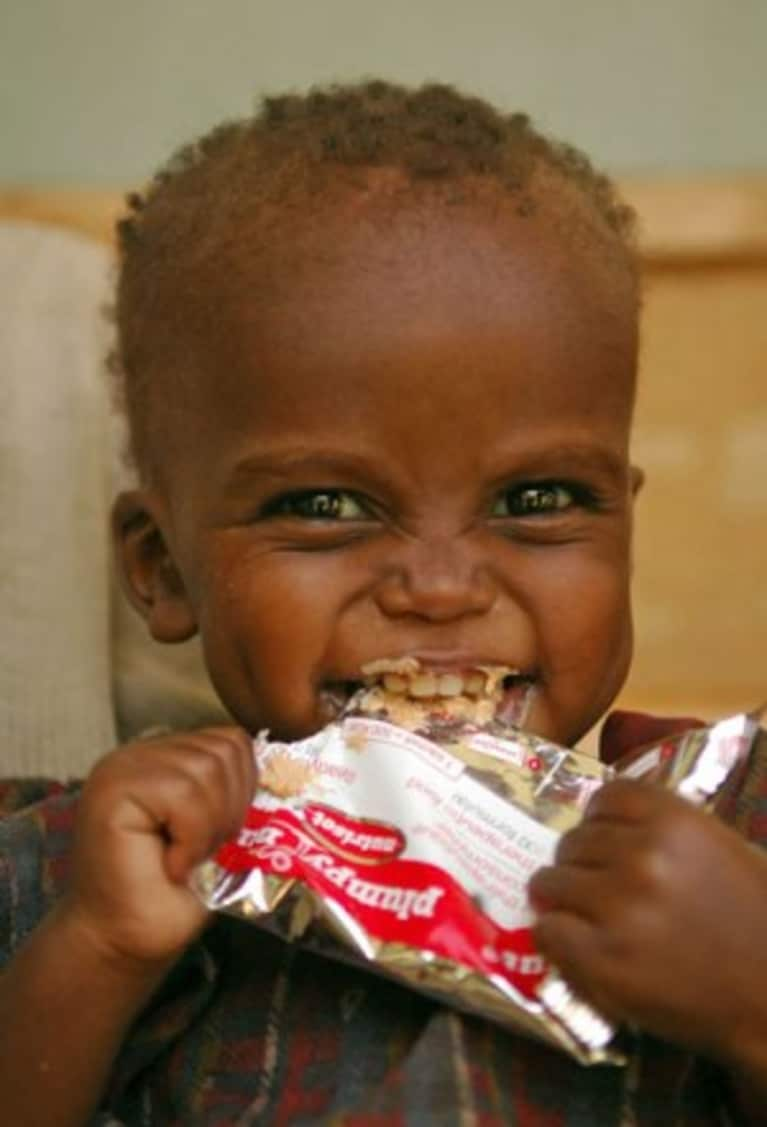 Believe it or not, a peanut paste called Plumpy'nut may currently be the world's most promising humanitarian invention. If there's a MUST-READ article this weekend, this New York Times piece on Plumpy'nut is it. So what is Plumpy'nut?
My buddy, seasoned journalist and author Andrew Rice, wrote this fantastic story on Plumpy'nut that sums it up:
Sound it out, and you get the idea: it's an edible paste made of peanuts, packed with calories and vitamins, that is specially formulated to renourish starving children. Since its widespread introduction five years ago, it has been credited with significantly lowering mortality rates during famines in Africa. Children on a Plumpy'nut regimen add pounds rapidly, often going from a near-death state to relative health in a month. In the world of humanitarian aid, where progress is usually measured in subtle increments of misery, the new product offers a rare satisfaction: swift, visible, fantastic efficacy.