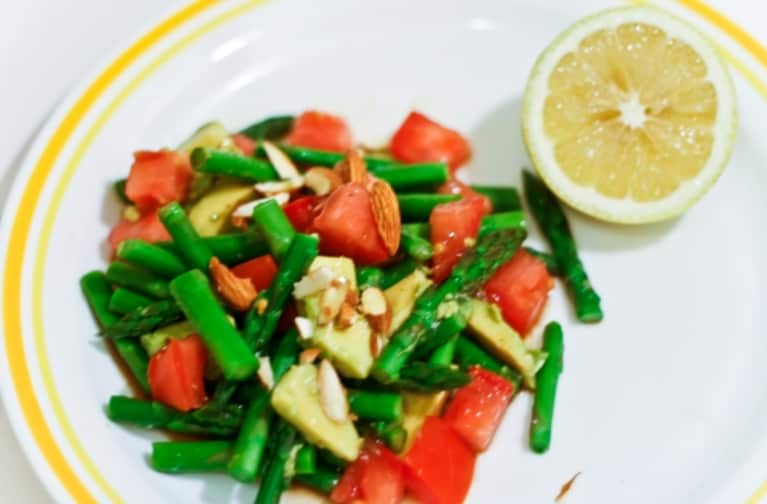 This recipe eats like a salad and takes very little time to prepare, yet it will fill you up as if you've eaten a full meal, with enough nutrients to back it up.
We love this recipe because it's packed with super-food ingredients that are sooo good for you. Asparagus is high in folates and potassium as well as antioxidants and vitamin C. Avocados are high in valuable, 'good' mono-saturated fats (which are essential to feeling satisfied and staying healthy while dieting) as well as fiber and vitamins B, E and K, along with significant amounts of potassium. Tomatoes are rich in lycopene, one of the strongest anti-oxidants and have been found to promote good heart health. The combination tastes so good, especially with the tangy citrus dressing that you'll forget you made this recipe for the health benefits!
Ingredients:
1 tomato, diced
1 bunch of asparagus, chopped
2 ripe avocados, sliced
4 Tbs. raw almonds, slivered
1 Tbs. extra virgin olive oil
2 Tbs. balsamic vinegar
1 tsp. black pepper
1 lemon
1 lime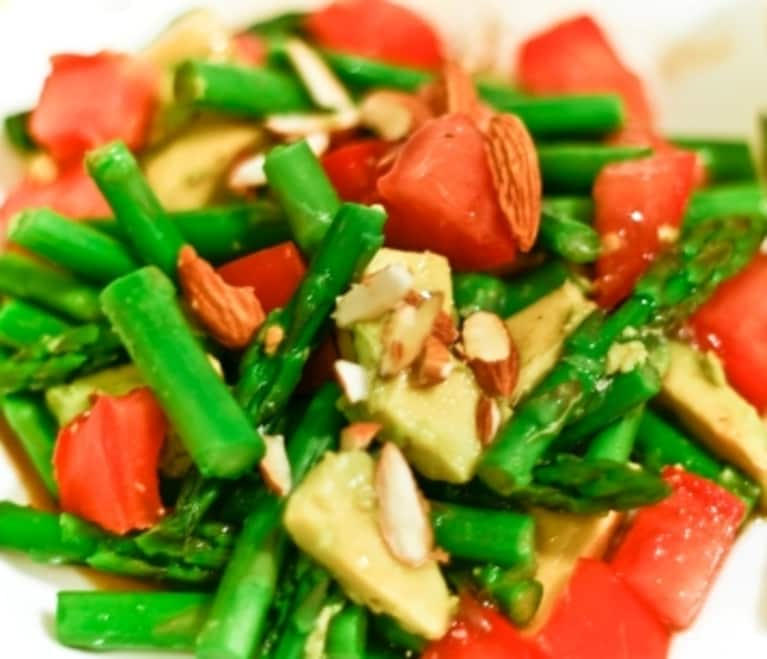 Instructions:
Mix olive oil, vinegar and black pepper together in a bowl. Squeeze juice from lemon and lime into mixture.
Toss tomatoes, avocados and asparagus together in a large bowl. Pour dressing mixture over top and toss until evenly covered.
Top with almonds and serve. Serves 4.
Enjoy!! :)