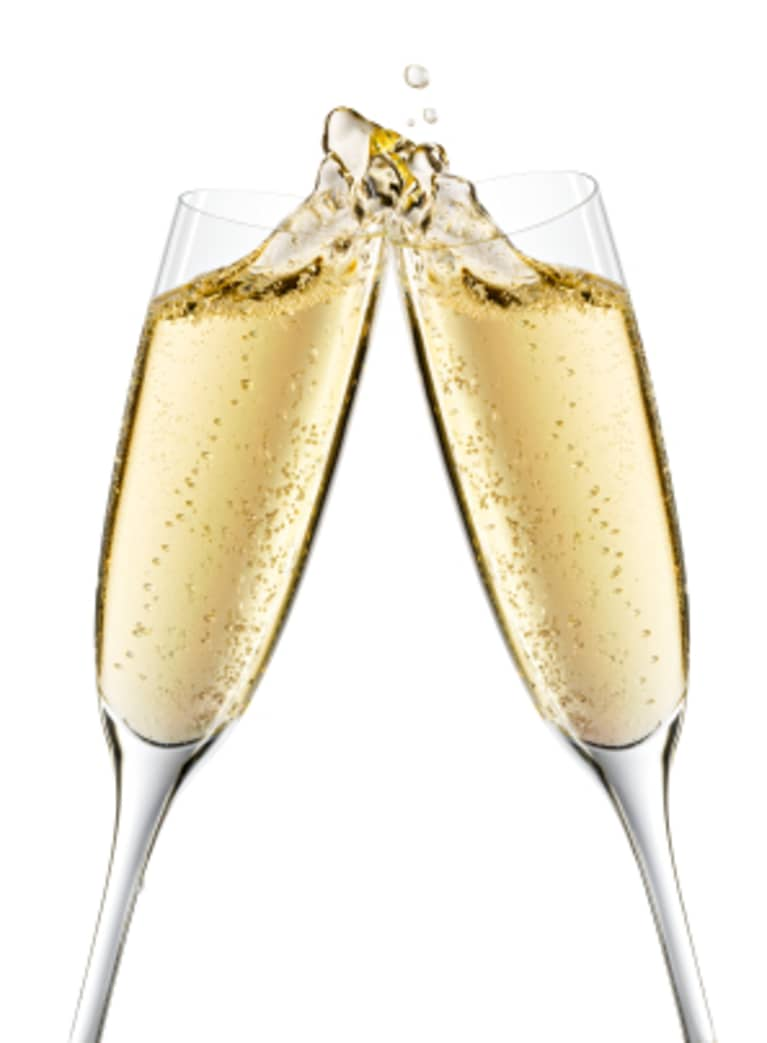 Champagne producers in France are looking to reduce their carbon footprint. How are they going to do so?
With a lighter bottle.
The New York Times reports that transportation is the big carbon offset culprit for Champagne producers:
The Champagne industry has embarked on a drive to cut the 200,000 metric tons of carbon dioxide it emits every year transporting billions of tiny bubbles around the world. Producing and shipping accounts for nearly a third of Champagne's carbon emissions, with the hefty bottle the biggest offender.
As you can see on the image to the right, the design change is extremely subtle, but this new, greener bottle has some big green results -- and I''ll drink to that!