No-Bake, Guilt-Free Chocolate Superpower Cookies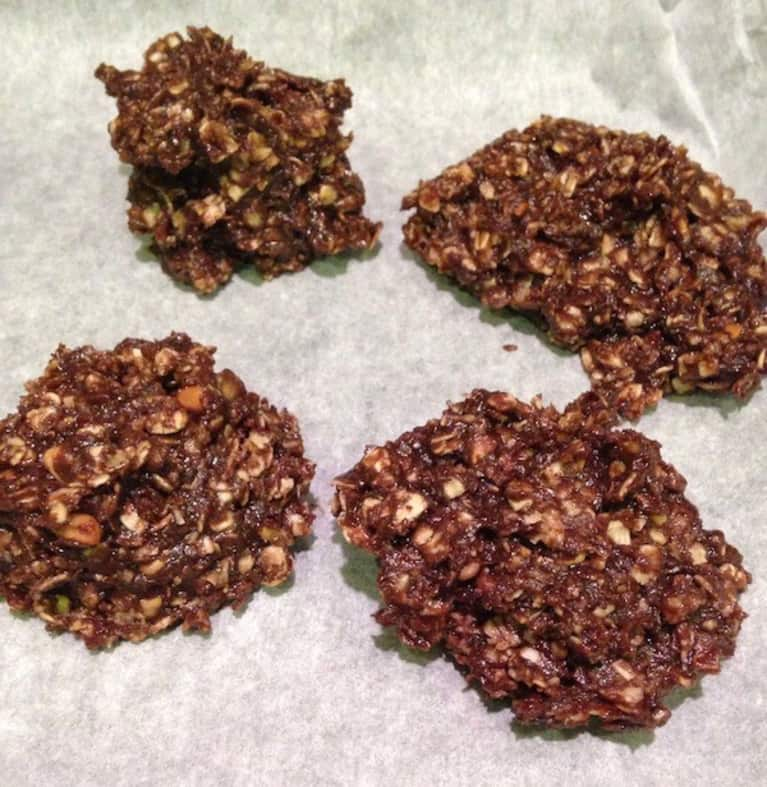 Food sensitivities are on the rise and many of us suffer from reactions to six common foods: gluten, soy, dairy, corn, egg and peanut, often without even realizing it. While it might seem minimizing food allergens might seem like a daunting task, there are some great alternatives to these common triggers out there.
For example, this is a recipe that I have redone in a healthier fashion. While these Chocolate No-Bakes are, by no means, a health food, they are much better than the traditional recipe. The original recipe calls for butter, white sugar and peanut butter, but this version has some great swaps if you are trying to eat in a way that minimizes stomach inflammation.
This recipe is for those who have a sweet tooth and don't want the guilt.
No-Bake, Guilt-Free Chocolate Superpower Cookies
Ingredients
½ cup vegan butter or ghee (goodbye, dairy!)
2 Tbsp. cocoa powder
½ cup coconut crystals or sucanat (lower glycemic!)
1 Tbsp. stevia powder
¼ cup non-dairy milk — coconut or almond (goodbye, dairy!)
2/3 cup crunchy sunflower seed butter (goodbye, peanuts!)
1 ½ cup gluten-free quick oats
½ Tbsp. vanilla
Directions
Melt the butter or ghee. Add in in the cocoa powder and sugar of choice. I like to use ½ cup of sucanat with a couple packets of stevia to keep the carb count down. Mix and slowly add in the non-dairy milk. Heat on low until smooth. Blend in 2/3 cup of sunflower seed butter. When melted, turn off heat and add in the Gluten-Free quick oats and vanilla. Mix well.
Spoon onto wax paper to the size you want, cool in the refrigerator until hardened.·In case you're wondering, ghee is a non-dairy product that looks and tastes like butter. It is butter that has been clarified to remove the milk proteins and is often used in Indian cooking. It is shelf-stable and can be stored for long periods of time.·
Sucanat is a type of sugar that retains the fibrous part of the cane and molasses and offers a bit more nutrients than regular sugar.·stevia is an herb that is very sweet and has no calories. It can be bitter when used alone, so it is best to do a mix of stevia and your sugar of choice.·Because sunflowers are seeds, they often will not cause the issue that nuts do for those who are sensitive.