Brooklyn Bridge -- Aging Planks Replaced by Rainforest?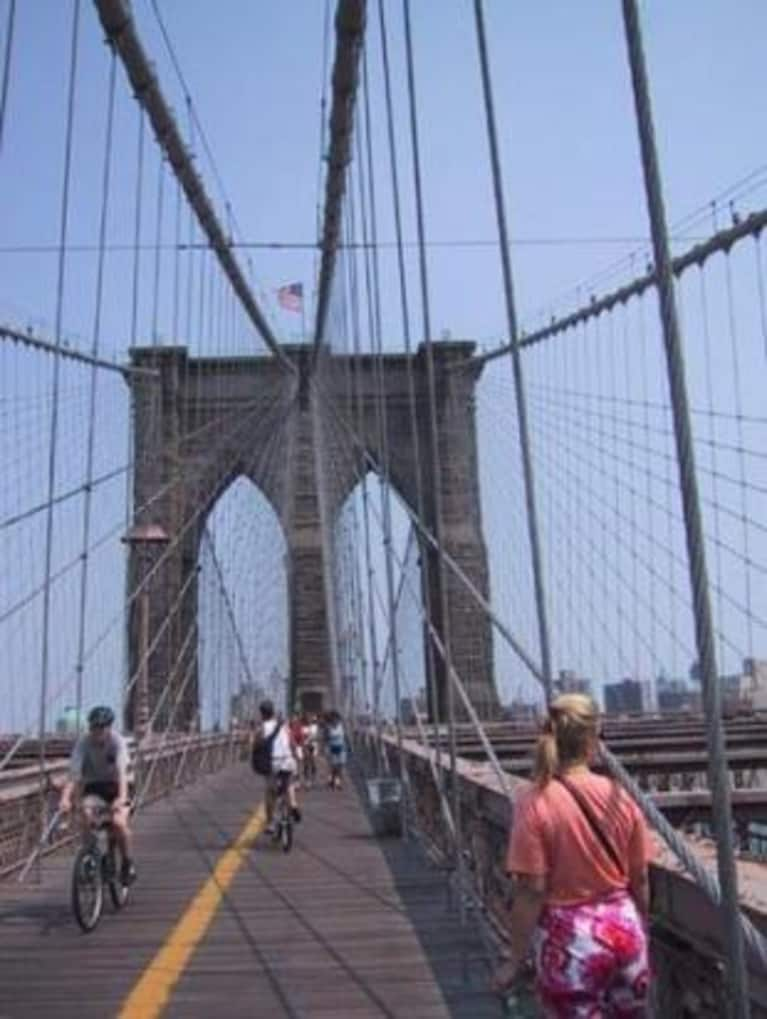 I love the Brooklyn Bridge, and walk over it quite often as it's only a few blocks from where I live. However, I had no idea that the bridge's wood was 127 years old and made up of 11,000 tropical wood plants. Those planks will need to be replaced soon and the NY Times reports on a movement to replace them with more sustainable materials...from a rain forest?
Pilot Projects is working on the 'Brooklyn Bridge Forest', a sustainably harvested section of rain forest specifically for the Brooklyn Bridge boardwalk:
The Brooklyn Bridge Forest will be a delineated area of existing tropical forest that will supply lumber for the Brooklyn Bridge Promenade in perpetuity -- even as it functions as an intact multifunctional ecosystem. This Forest will be a landmark preservation model on the world stage, as well as an actual geographic destination supporting continuous research and ecotourism alongside social, economic and environmental cultivation.