Easy Vegan Chocolates With Orange Zest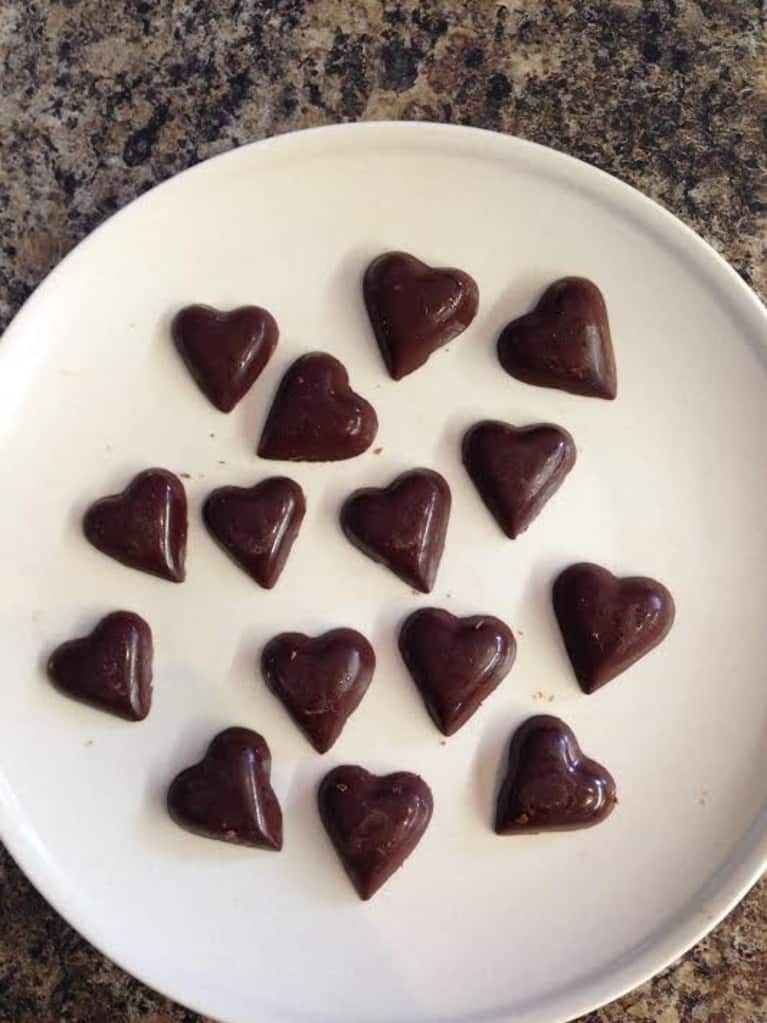 I always keep a tub of homemade chocolates in the fridge to dip into and I love experimenting with different flavors. Here's one sweet snack that's full of antioxidants and serotonin (the happy hormone). You can enjoy guilt-free!
Ingredients
4 ounces coconut oil
2 tablespoons Agave
5 to 6 Tablespoons cacao powder
1 Tablespoon maca powder
Grated rind of one orange
Preparation
Gently melt coconut oil in a pan. Add the agave and whisk. The secret to smooth chocolate is to keep whisking while adding the rest of the ingredients.
Add the maca powder, cacao powder and, for a zesty taste, the grated rind of one orange. Place in silicone chocolate trays in the freezer for 30 minutes until set.
These chocolates will melt quickly so store in the fridge.