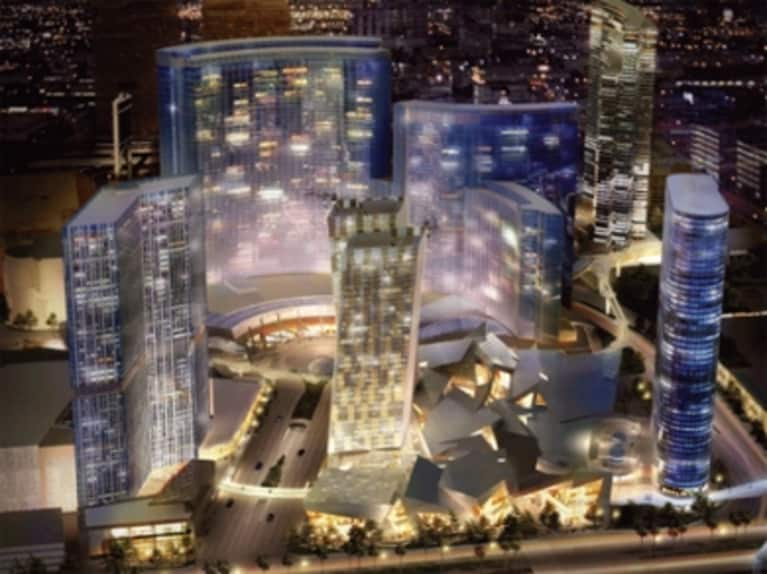 First there was celebrity chef, Rick Moonen, shedding light on the commitment to sustainability among Vegas chefs, and now some of Vegas' biggest and best hotels are going green?
Apparently so.
MNN reports that MGM International has been working with Green Key's Eco-Rating program to make their properties greener. Everything from housekeeping to food and beverage to energy usage is measured by Green Key and they crank out a "one-to-five key" rating for the hotel (five keys is the highest rating).
MGM's Aria and Vdara Hotels received 5 Keys! Both properties are located in CityCenter (pictured) and both also received Leadership in Energy and Environmental Design (LEED) Gold Certification for sustainable design and construction from the U.S. Green Building Council.
Coming in at 4 Keys: Bellagio, Luxor, Mandalay Bay, MGM Grand Las Vegas, Excalibur, Mirage, Monte Carlo, New York New York.
Not too shabby for Sin City. I haven't been to Vegas in years but this is making me want to go -- for the environment :)