8 Tips To Help You Reduce Your Exposure To Potential Toxins
Functional Medicine Practitioner
By William Cole, D.C., IFMCP
Functional Medicine Practitioner
Dr. Will Cole, D.C., IFMCP, is a leading functional medicine expert who specializes in clinically investigating underlying factors of chronic disease and customizing a functional medicine approach for thyroid issues, autoimmune conditions, hormonal imbalances, digestive disorders, and brain problems. Cole is also the bestselling author of Ketotarian and The Inflammation Spectrum.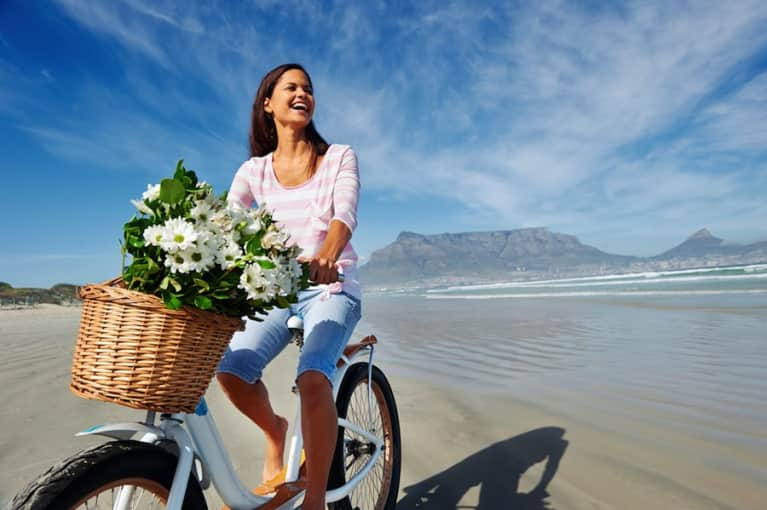 Last updated on March 30, 2020
Many wellness trends come and go, but there are certain healthy practices that will always be in style. They include eating lots of plants, keeping your body moving, prioritizing sleep, and surrounding yourself with natural, unprocessed materials when you can in order to avoid potentially toxic chemicals (think pesticides on your food and phthalates in your beauty products). Let's dig into what that last one looks like in practice and explore eight ways to live a healthier, more natural life:
1. Buy organic when you can (and wash your produce when you can't).
2. Know what's in your cleaning products.
4. Bring nature indoors with houseplants.
6. Make sure you're using the right sunscreen.
8. Cook with healthy oils.
The oils you use for cooking all have a specific tolerance for heat, called a smoke point. Using cooking oils that oxidize at relatively low temperatures (think sunflower oil, safflower oil, and cottonseed oil) could fuel inflammation in the body. Instead, use oils with a higher smoke point like avocado oil, ghee, olive oil, and coconut oil.