Acupuncture (Real or Fake) Eases Pain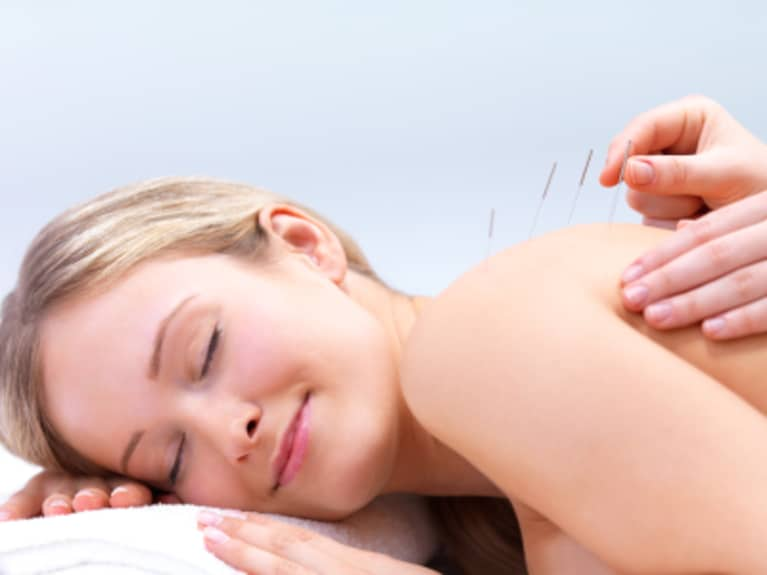 A new study suggests that acupuncture, whether it's real or fake, can ease your pain. So is pain all in our minds?
The NY Times reports on this interesting study in which one group was treated with traditional Chinese acupuncture techniques, and another group was just treated with needles but not at the traditional acupuncture locations:
... both the real and sham acupuncture groups had statistically significant reductions in pain, averaging about a one point drop in pain on a scale of 1 to 7. The researchers also found that the enthusiasm of the person inserting the needles had a small but statistically significant effect. Patients reported slightly more pain relief when they were treated by someone who said "I've had a lot of success with treating knee pain," compared with a practitioner who took a more neutral stance, saying "It may or may not work for you."
So what does this mean for acupuncture?
The results don't mean acupuncture doesn't work, but they do suggest that the benefits of both real and fake acupuncture may have something to do with the way the body transmits or processes pain signals. Other studies have suggested that the prick of a needle around the area of injury or pain could create a "super-placebo" effect that alters the way the brain perceives and responds to pain.
A 2007 National Health Interview Survey found that an estimated 3.1 million Americans had used acupuncture in the past year.
What do you think about the placebo effect? Is pain all in our minds? Vote or skip to results>>