Announcing an End to My Quest for a Healthy, Yummy Frozen Dessert in NYC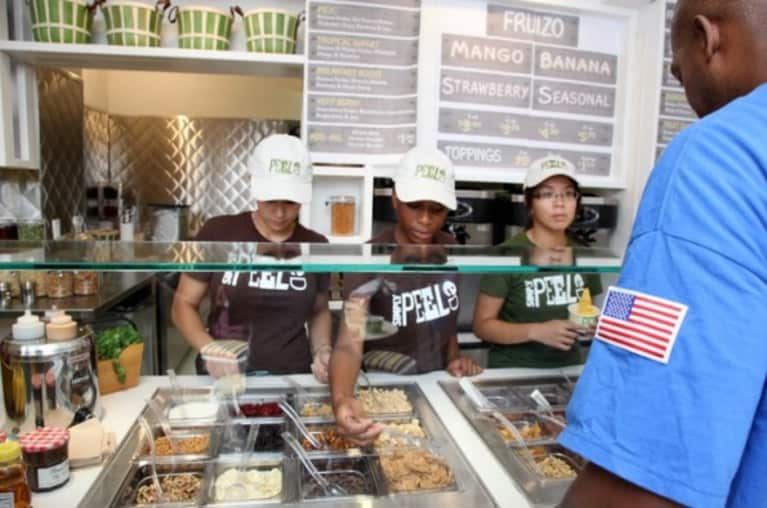 The other night I went to the opening of a sweet little shop called Simply Peeled on the Upper East Side, at 1371 Third Avenue between 78th and 79th. The invite from a dear old friend claimed that I was about to be amazed by a dairy-free frozen dessert called FRUIZO (TM), and I should come hungry.
I brought my 4-year old son, the real judge, to check out Simply Peeled's non-dairy, real fruit-based soft serve deliciousness. And as we settled onto our yellow gingham barstools and tucked into our cups, the silence between us spoke volumes. Simply Peeled is genius, and I've already begged them to open downtown asap.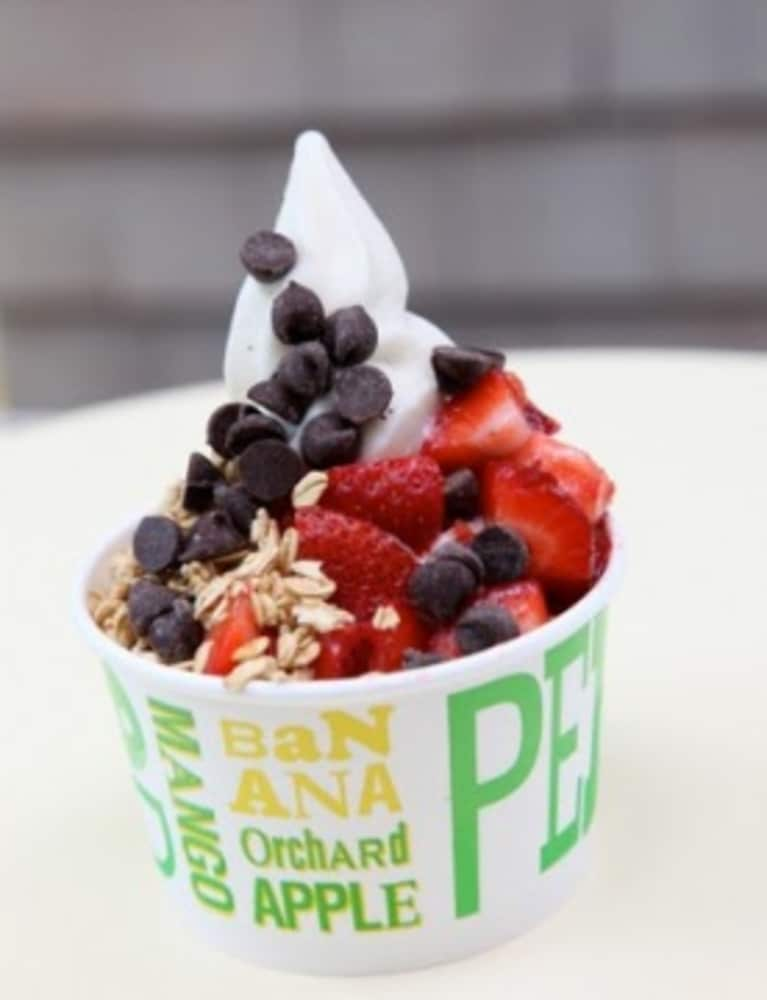 Jonah preferred the Mango, no toppings. He managed to have 2 servings for dinner that night (I only let him have dessert for dinner on Wednesdays. Don't tell my mom). I tried Strawberry, and owner Michael Sloan recommended I try a little warm peanut butter and some hot fudge on top. Heavenly. Someone near us ordered the Mango with salsa and tortilla chips (you're reading correctly -- and it looked very right). He was silent too, and smiling.
The facts: FRUIZO (TM) has three ingredients: fruit, filtered water and organic cane sugar.
It contains no high fructose corn syrup and has less than 100 calories in a 4-ounce serving.
It is completely dairy-free, vegetarian and all their toppings are additive -- and preservative-free; choose from fresh fruit, granola, fresh berries, organic cereals, warm toppings like maple syrup and the aforementioned peanut butter and of course, the fudge.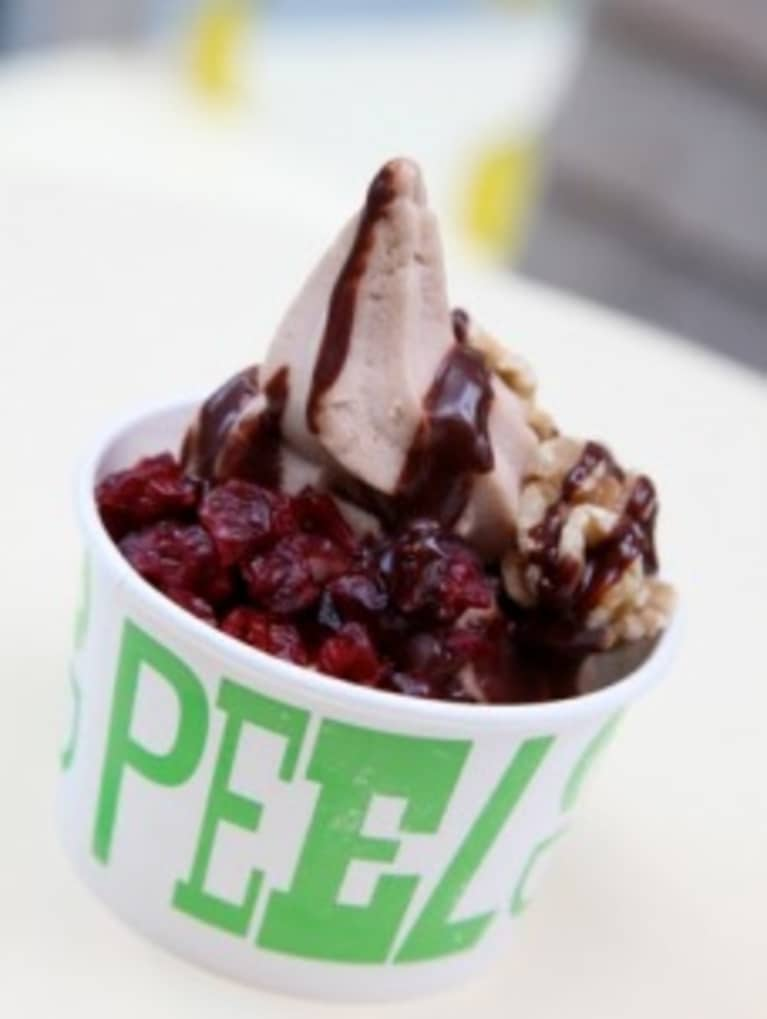 The vibe: Designed by Garrett Singer Architecture and Design, the interior of Simply Peeled feels like a roadside farm stand or the perfectly shack-like summer house. Checkered linoleum floors, vintage wood fruit crates and wood shingles on the walls make it super summery... and Jonah loved the scratch n' sniff bananas on the wallpaper. All in all, get thee to Simply Peeled, and eat as much as you can so they can open near our studio in SoHo soon. Please.
1371 Third Avenue (78th St)
NY, NY 10075
212.794.2200