10 Questions For Figure Skating Legend Kristi Yamaguchi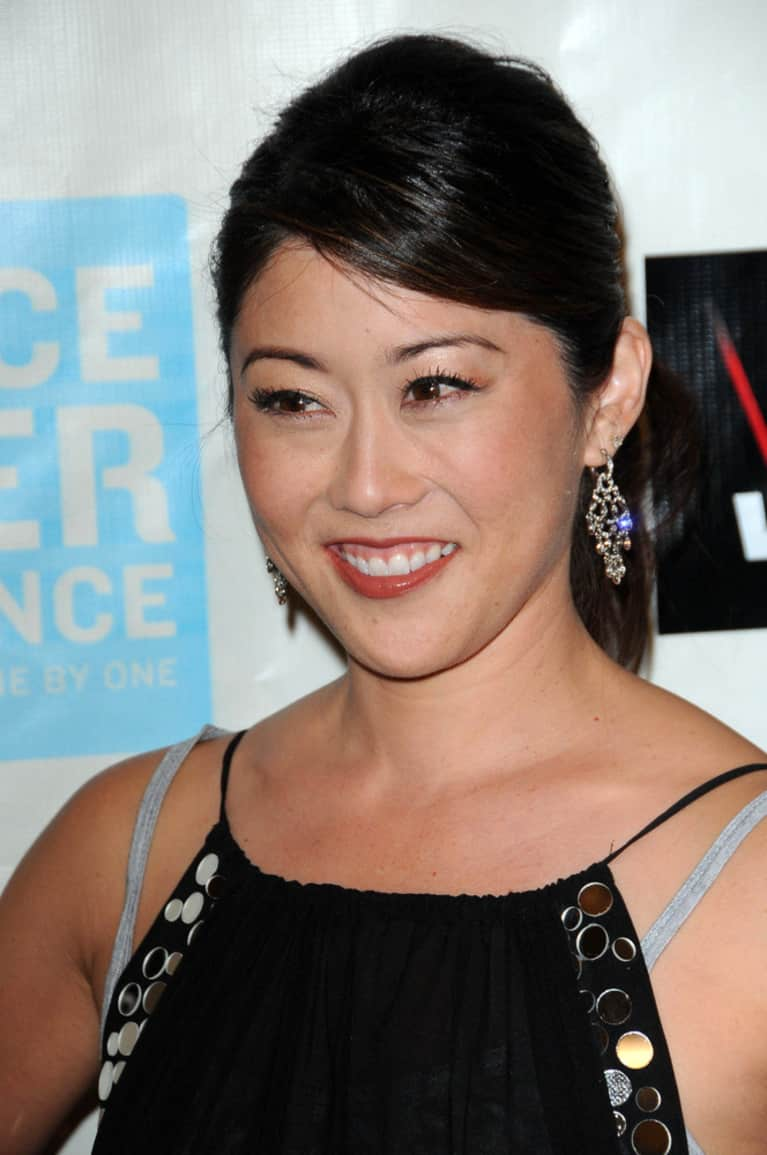 In a sport that's been rocked by scandals, Kristi Yamaguchi has had a flawless reputation, both on and off the ice. She won Olympic gold at the 1992 games in Albertville, France, where she also met her husband, hockey player Bret Hedican, a member of Team USA.
Today she's the mother of two girls, president of a women's sportswear line, Tsu.Ya, and the founder of Always Dream, a non-profit that helps underserved children increase literacy and reach their potential. We were excited to catch up with Kristi before she headed to Sochi as a digital ambassador for the USOC and a Team Kellogg's and P&G family athlete.
MBG: What's it like to watch Olympic figure skating now? Do you get nervous?
KY: I am a big fan now. I do get nervous for the skaters, especially the ones I know personally. I know the pressure and nervousness that they're feeling and I always hope they skate well.
What's something most TV viewers probably don't know about figure skating when we watch on TV?
Unless you see figure skating live, you miss out on the power and speed the skaters have. Our sport is meant to look graceful and easy, but you really catch the energy and athleticism when you see it live.
Has the sport changed since you competed?
Yes, the scoring system has changed. Skating is no longer judged on the performance as a whole but rather each element and a cumulative points system that makes it a mathematical game now.
Facebook and Twitter weren't around when you won your gold medal. Do you think you would have been active on social media during the Olympics?
I probably would have because it's expected, although I think I would not have been good at it. I was very introverted and inner-focused when I competed. I didn't like to know "everything" that was going on around me like kids do these days.
What's your philosophy around food? Do you follow a specific diet?
No special diet; it's always been everything in moderation.
How do you stay in shape today?
I'm not really in great shape anymore! (in my standards) I try to stay active a few times a week but with two kids with busy schedules, combined with mine, it gets tough. I do like to meet my friends for workouts and just get outside when it's nice for walking, hiking, or biking. I also work out with my husband and do a regime that includes using light free weights and our own body weight. Sometimes I include pilates exercises.
You recently came out with a line of fitness wear called Tsu.ya. What was the inspiration for that?
I wanted to start a brand that stood for something, like Tom's Shoes and Newman's Own. Our hope has been to create a line with purpose to support the work of the Always Dream Foundation in early childhood literacy. Active wear is a natural fit because of my involvement in sports my whole life and wanting to continue to be active and look and feel good, too.
It's been fun to be creative and design a line that is functional but also has attention to detail to add an on trend flair.
We're a wellness website, so I gotta ask: do you practice yoga?
sorry, only tried it a couple times...
Green juice or green smoothies?
protein shakes with 'greens' mixed in, my kids love it too ….and green tea :)
Anything else you'd like readers to know?
If you're interested in learning more about Always Dream Foundation ... www.alwaysdream.org