How Hannah Kearney Eats & Trains For Peak Performance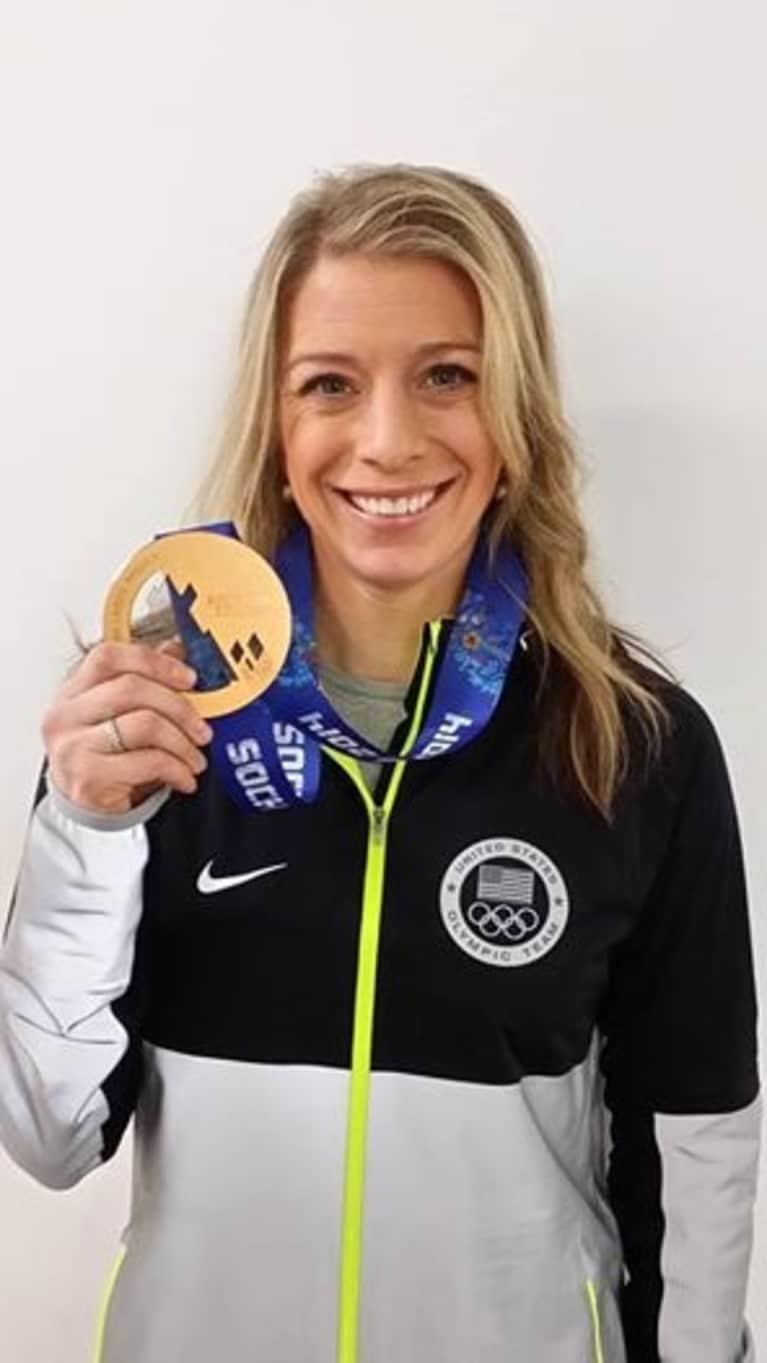 Hannah Kearney is one tough cookie. And not just because this 27 year-old superstar spends her days flying down mountains, tearing up moguls, and flipping upside down (on skis no less). She overcame a disappointing Olympic debut at Turin (finishing 22nd when she'd been the reigning world champion) to win gold at Vancouver in 2010.
We were excited to catch up with Kearney and get her thoughts on going to Sochi, going back to college (she's a junior at Dartmouth), yoga and more.
How has your approached to the games changed since your first Olympics?
In Turin, I tried to block out everything that makes the Olympics unique, like the security and the media attention, in an effort to focus on my skiing.
Four years later, I embraced the special opportunity to represent the United States on such a large stage and this allowed me to ski better than I ever had before.
What's something people watching the Olympics at home probably don't know about moguls?
We spend the summer wearing our ski boots, skis, a helmet and a life jacket, in order to practice our jumps by skiing down a plastic ramp and landing in a pool of water.
What's your training schedule like?
It changes depending on the time of year. April is the only month that I don't follow a workout program. In the spring, I'm in the gym for about 90 minutes, six days a week. In the summer, I train 5 to 7 hours a day—divided among trampolines, water ramps, cardiovascular workouts, and strength sessions. When I'm on snow, I rarely ski for more than three hours, but I spend a significant amount of time warming up, recovering, and doing a maintenance workout , so it's a full day process.
What's your philosophy around food?
Eat real food. Everything is fine in moderation.
Do you follow a specific diet?
When I'm training, I keep track of what I eat so that I make sure I am giving my body the appropriate amount of food. I enjoy grocery shopping, cooking, and eating. I don't have any rules or limitations, but I do try to shop the outside of the grocery store to minimize my consumption of processed foods.
We're a wellness website, so we gotta ask: do you practice yoga?
I follow along to Eion Finn's yoga podcasts when I am traveling. About once a year, I take a class with my step-mother and step-sister at home in Vermont.
Green juice or green smoothie?
I got a Magic Bullet and a VitaMix for Christmas so I have gotten into smoothies recently. My favorite combo is frozen berries and banana with plain Chobani greek yogurt, peanut butter, and a bit of coconut oil.
I've read that you started Dartmouth at age 25, and went back to school for the first time in seven years. (Did I get that right?) How's college?
You are correct. College is difficult, but it feels good to strengthen my brain and not just my muscles. I do not recommend taking a 7-year break before college because of all of the little things you have to relearn how to do: Cite a source properly, locate a library book using the Dewey Decimal System, write a well-organized essay, etc.
Are you on the ski team?
I am not because they don't have a freestyle team and I forfeited my NCAA eligibility when accepted prize money and endorsements. A girl has to feed herself and pay tuition, so the choice was clear!
Anyone you're looking forward to meeting at Sochi?
I am really excited to meet Team USA as a whole. The Opening Ceremonies is probably the only time we'll all be together under one roof, wearing the same uniform.
What's next?
I plan to compete for one more year before I become a full-time student. My ultimate goal is to have the time to cook meals from scratch, hang dry my laundry, and spend time in the great outdoors!