Aussie Snowboarder Torah Bright Talks Sochi, Yoga & More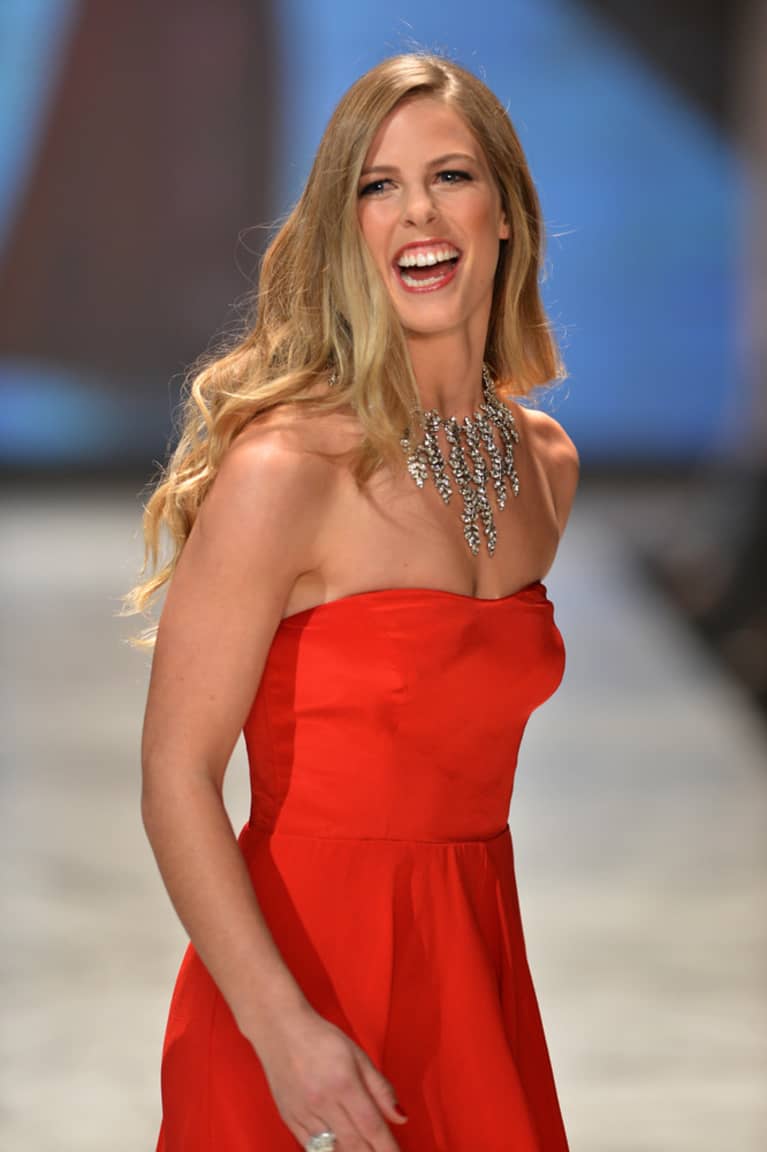 Australian snowboarder Torah Bright is the kind of athlete who can make you feel like an underachiever. Not content to focus on defending her halfpipe gold medal from the 2010 Olympics in Vancouver, Bright will be the first snowboarder in Winter Olympics history to compete in three events: halfpipe, snowboard cross, and slopestyle.
Given her busy schedule and the demanding nature of her work, how does she manage to stay balanced and focused? We chatted with Torah over email to find out.
MBG: What's a typical training day like?
TB: As soon as winter starts, its all about getting as much time on snow as possible. Training on the mountain is very weather dependent; as long as the body is holding up and weather is decent, I'll be out on the mountain riding. Even if the weather is not that great, maybe there is fresh snow, I'll be out there too! If I am training on something specific, pipe or slopestyle, I will be out on the mountain for 3-4 hours a day hiking or lapping on the lift. Then a recovery session of stretching, spinning on a bike, or whatever feels good on the body.
There's a lot of competition in the halfpipe field — how do you deal with being one of the favorites?
Over the years I have figured out what works best for me, and that's to be prepared for the job ahead, but not to care about all that is going on around me. Like hype from media, expectations from my country, etc., I try to make the most fun out of anything I do, and when I'm preparing for an event, I find the fun and I go do what I know how to do best.
How have you prepared mentally to compete in three events this winter?
From what I have seen of the Olympic schedule, it is all very doable. So now it is just about making sure I am wearing the right hat on the right day, depending on what discipline I am training and competing in. I am really excited to have accomplished what I set out to do. And that was to qualify in all three events. Now it's a just about going out and doing what I do every day ... snowboarding!
Do you ever practice meditation or visualization?
Yes, meditation and visualization are very powerful. I also dabble in energy healing. It's all very in tune with each other.
Any favorite inspirational quotes?
"Whatever you do, do it well. Do it so well that when people see you do it they will want to come back and see you do it again and they will want to bring others and show them how well you do what you do." -Walt Disney
Favorite guilty indulgence?
Chocolate!!
Anyone you want to meet at Sochi?
I love meeting athlete of all types, but I would love to meet some ski jumpers, those guys actually fly!!!
Any plans to explore Russia afterward?
I will be in Russia for a lot of the games, I plan to leave as soon as I have finished my events.
We're a wellness website so we have to ask: green juice or green smoothie?
Green juice! I love a good veggie juice!
And of course: Have you tried yoga? What did you think?
I love yoga. It has only been the last few years that I have found a place for it. Before I thought it was so slow, etc., but there are many different types of yoga, and I have found a few that I like. I see great benefit from practicing yoga.