Mind-Blowing Mint-Chocolate Mousse
January 24, 2014 — 8:33 AM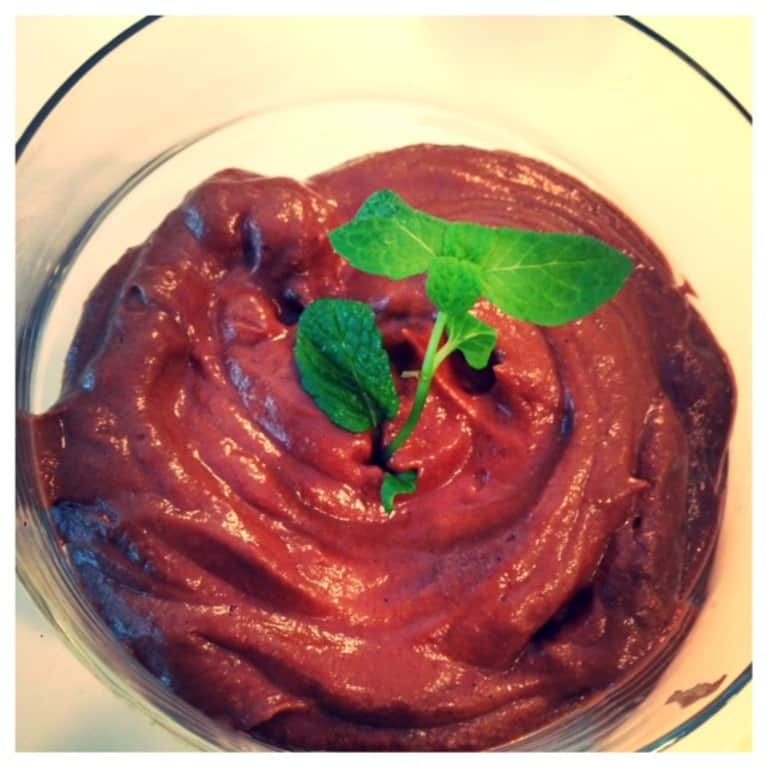 Just when I thought that chocolate avocado mousse couldn't get any better, enter … mint! Wait — another raw chocolate mousse recipe? It's no secret that cacao and avocado have been having a love affair for awhile now, but now it's about to turn into a ménage-à-trois with a fresh new face, that of peppermint.
Peppermint is an amazing aid to digestion. It calms the stomach muscles and creates better bile flow, a key component to digestion of fats such as avocado. Peppermint also helps to calm colon spasms, relieve gas pains and decrease bloating.
Oh, and did I mention that it's delicious? Just 1-2 drops of peppermint oil add an intense yet soothing flavor to herbal tea, desserts or even savory sauces or dressings. A little bit goes a long way, so easy does it. Make sure you buy good-quality peppermint oil, especially if you're ingesting it, and good-quality cacao powder is also a must.
Voilà!
Serves 1 chocoholic (or more than 1 average person)
Ingredients:
1 large avocado
1 very generous tablespoon of raw cacao powder
1-2 drops of peppermint essential oil
1/8 tsp. of vanilla powder (or vanilla extract)
1/8 tsp. of cinnamon powder
1 Medjool date (soaked and pitted. For more detailed instructions, check out this article)
¼ cup of coconut water, almond milk or water
A few sprigs of fresh mint leaves
pinch of (Himalayan or sea) salt
Optional (but delicious!):
1 teaspoon of mesquite powder
1 teaspoon of carob powder
1 tablespoon of coconut oil
A pinch of cinnamon powder
Directions
Add all ingredients to a Vitamix (preferable) or a food processor and blend until smooth. Add more liquid as needed. Top with some fresh mint leaves, cacao nibs and fresh fruit if you're fancy!