Warming Kale Salad With A Caribbean Twist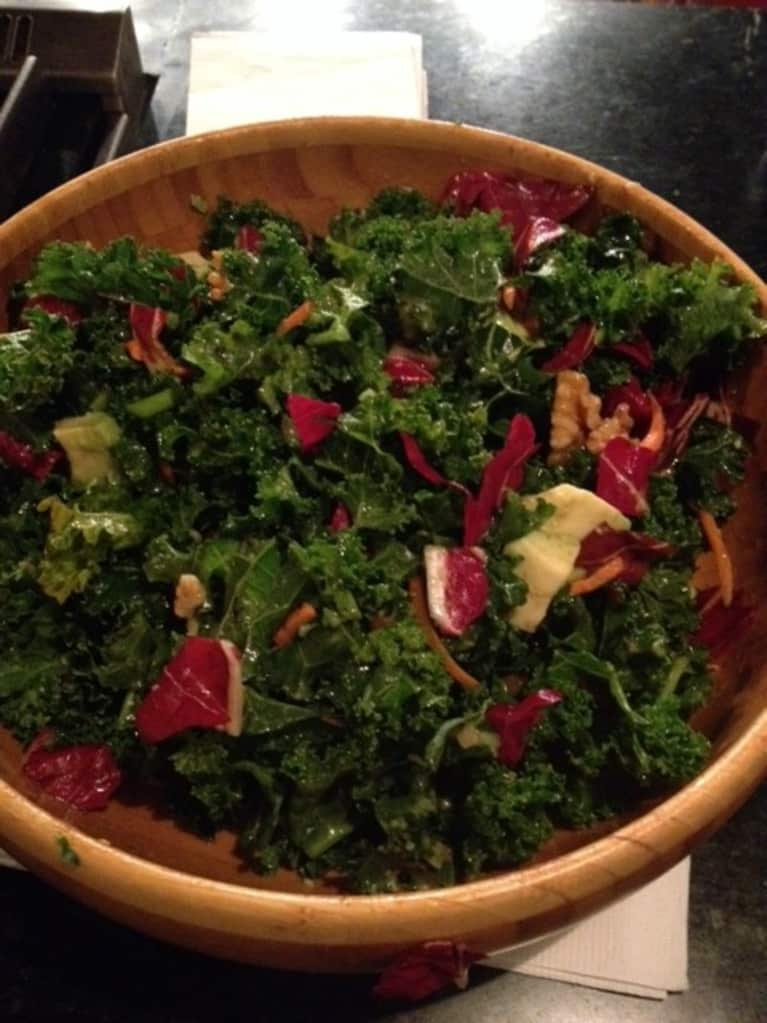 I'm committed to a diet that's over 60% raw vegetables, but I'll be the first one to admit that during the colder months of the year, my body craves warmth so I add lots of soups and roasted root vegetables to my diet. And, as a true Caribbean girl living in New York, I also constantly add warming herbs and spices to my salads and other raw dishes to keep nice and warm.
This salad is part of my winter experimentation with warming spices and tropical flavors. The result was so delicious and satisfying that I wanted to share it here with you.
Ingredients:
1 large bunch of kale
2 cups of red cabbage,
1 cup of shaved carrots
A fistful of walnuts
1 avocado, ripe
½ cup of cold pressed olive oil
½ cup of pineapple preserves
2 Tbsp. of raw apple cider vinegar (or to taste)
1 Tbsp. of lemon juice (or to taste)
¼ tsp. of turmeric
A dash of pepper
Directions:
Starting with the dressing, add the olive oil, preserves, vinegar, lemon juice, turmeric and pepper into a jar with a tight-fitting lid and shake well. Make sure all ingredients are fully blended together. Let it sit for about 15 minutes.
For the salad, cut the kale and cabbage and toss together with the carrots and walnuts. Add the dressing and toss generously with your hands. Cut avocado into small square pieces and add to salad, tossing gently one last time. Let the salad sit for 15-20 minutes to allow the flavors to come together. Serve and enjoy!