How I Swapped One Blah Career For 3 Soul-Fulfilling Jobs (And A Husband)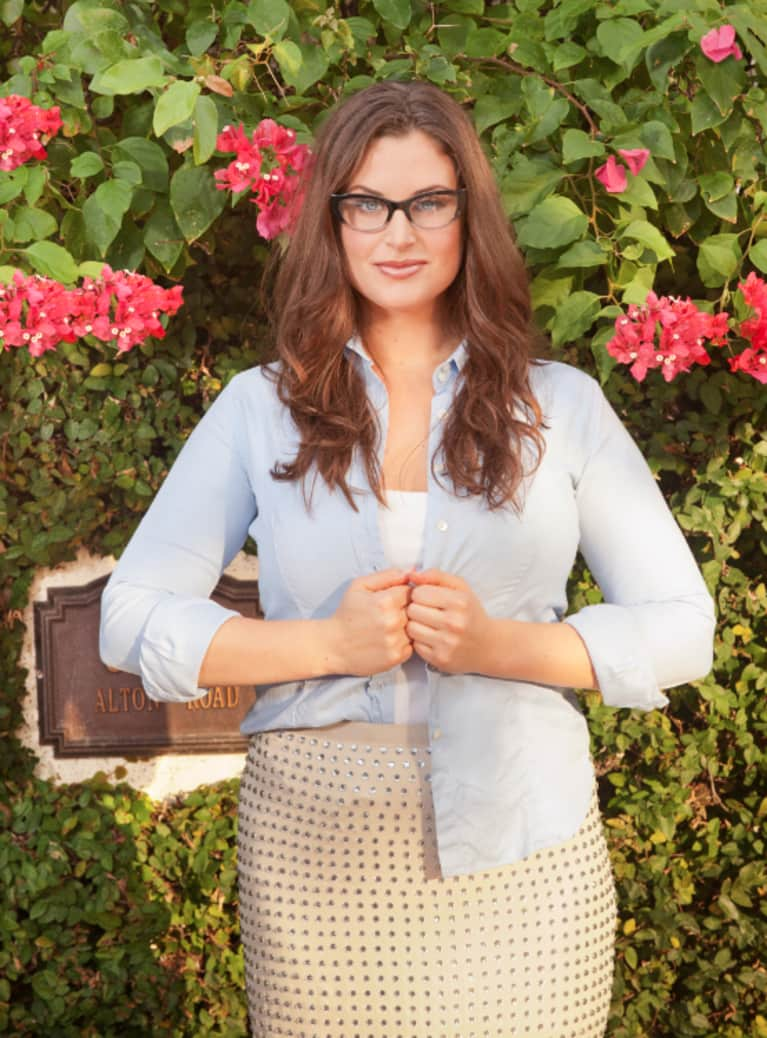 The scrappy players with passion always make the team. They always make something happen on the field. Always.
That's what is in the back of my mind. It's 3pm on a rainy Wednesday afternoon and I'm in a speeding town car headed toward JFK Airport. I'm getting ready for my flight to Germany, where I'll be shooting a catalog over the next several days.
I also have a deadline to meet before my shoot is over. A client has hired me to write about their product on my blog.
I also need to speak with my web designers about developing a social media icon before my flight takes off. And I've just remembered that I have to send in an outline and bio for a speech I've been hired to give for the New York Public Library Teen Live Series.
But before all this happens, I need to call my husband, who lives in Miami. Because of my career, I live in New York City, and I haven't seen him in three weeks. And I miss him. Sometimes a lot.
But most of the time, when we're apart, I'm thinking about how much I love my work. I really love my work. It consumes me. Much like my marriage. It makes me feel full and happy.
Sometimes, sure, I feel a bit stumped as I question what the hell I'm doing with my life. I don't live with my husband, I run two of my own companies and my third business is solely based on the way I look. (And I'm 27!)
How the hell did I get here?
I listened to myself.
If I can inspire one person to believe that they are good enough just the way that they are, then I've done my job, because that one person could have been me, and I would not have had to suffer for so long.
And there you have it, the one run-on sentence that seems to be the mantra and reason for my career. When I was 14, I suffered with eating disorders. (This continued for the next 10 years.) I tried everything to look skinny, and I made myself miserable with my inconsolable unhappiness. The shape of my body, my hair, my nails, my tan, my clothes, my relationship ... dear God I let everything take control over my life.
I always felt like I was swimming against a relentless current of societal ideals. I look back and wonder why such young girls place so much pressure on themselves to be perfect. Age 14 should be about planning which movie your group of friends is going to see on Friday night. Exchanging your childhood innocence for posters of your teen idol (Taylor Hanson, I love(d) you!). Hiding your diary. Secretly relishing in your dwindling childhood pastimes (cartoons, chorus, Beanie Babies and baseball cards, those kinds of things...)
Since when did 14 turn in to 30? And a scary 30. The kind where social media encourages anonymously answering open questions about whether or not someone is hot, or what the sexiest part of their body is. What's really a scary thought is seeing children ask for validation after each individual post into the webosphere. "I need over 100 likes guys—just 10 more to go!"
Even worse is the dark side of seeking validation. The side where you leave yourself open to painful criticism, like when people comment on your photos and say that you're too fat, or ugly, or a pizza-faced teenager. (Wait, weren't we all?) These comments can change people's lives. And boy, have I seen it all (and I bet you have, too): the homecoming queen attempting to hang herself, girls slashing their wrists, so many people struggling with eating disorders, and the sad long list goes on.
Several years ago, I decided to quietly bow out of my career on Capitol Hill, for what might have seemed like a shallow and unrealistic move into modeling. Some even asked me if I was having an early mid-life crisis. I sure had a tough time explaining this one to my family. I knew that if I was going to be a part of a greater change, I needed to lead the horse to water.
I was sacrificing my job security so that I could stand up for myself, and for every person who has ever suffered from body dysmorphia and eating disorders and allow them to find a happier place. A place where size is a meaningless four-letter noun.
After seeing how much I can love myself at a size 14, the fire in my belly grew so large that I invested in a kind-living lifestyle blog, where (you guessed it) I write about all things kind. I was hell-bent on building something that seemed greater and worthy: I built my blog with the thought that we're all good enough.
I set out to be a receptacle for other people's pain and unhappiness, and in exchange, I'd give them the opportunity to be joyful, kind, self-loving, and content. My pictures, my writing and my speeches all serve as a vehicle to share the common message that we are all great enough to be ourselves. And we are.
My career as a busy model, lifestyle blogger, wife, and inspirational speaker has been a way for me to show people (and prove to myself) that happiness isn't defined by what media portrays, it's found by listening within.
In the beginning of my decision to pursue this ambitious career swap, I thought very hard about why I left such a promising career in Washington, D.C. to join a somewhat elitist group of first-name egoists. But now, after taking the leap, everything comes much easier to me—because I love what I do.
What I've found on my journey of happiness and fulfillment is that successful change often takes scrappiness; it takes sacrifice, passion and the will to persevere through sometimes uncomfortable but liberating. I vouch for most of the people living in my generation when I say that we live for change.
We start companies for a cause, we contribute to a news source, we volunteer, we donate, we teach, give back—we live to do something that makes a difference in our world—and in us. We're scrappy, we put pieces of beloved odd jobs together and try our damnedest to build our own yellow brick road.
I have built a four-hat career based on changing the thought of one person (one person!) and within one year, I've had hundreds of thousands of people hear my passion-driven message: We are good enough. I am a model, a wife, a kind-living lifestyle blogger, and an inspirational speaker, but most importantly, I am good enough. Good enough that if I woefully lost it all, I am happy, just being me.