A Firekeeping Practice: Tending The Heart Fire On The Winter Solstice
Our editors have independently chosen the products listed on this page. If you purchase something mentioned in this article, we may
earn a small commission
.
At winter solstice, the darkest point of the year, light begins its journey of reemergence. This great cosmological rhythm sets our internal clocks, our biorhythms, to the subtle flow of slowly increasing light.
In our spiritual and creative process, we begin our own gradual awakening and reemergence from the dark, fertile soil of winter. As we reach the end of a cycle, we feel the teachings of completion—what is dying to be reborn, an awareness of the shadow side of ourselves to be "composted" and transformed. The solstice/New Year offers a mirror of every new cycle that will arise—new moons and changes in seasons.
Much as people often make New Year's resolutions, we can reflect upon our seven fires (of the seven chakras) as a way to complete the old and ignite seeds for the new cycle—not just for New Year but for all the junctures ahead. These new cycles are part of collective time synched with the greater alignment of the waxing-waning sun and moon to clear out the old and invoke the energy of the new. This is a time to refine our samkalpas—our will and our motivations—by holding and burning them in the fire of the heart.
During any new cycle, but particularly at the winter solstice–Christmas–New Year cycle, you can light a special candle that can last through the whole year (or a shorter cycle if you wish). This candle is lit only during special holidays and represents the concentration of your life-energy fuel, intentions, and dedicated tending of the fire through that period. You can offer this as a gift to others or yourself.
You can make the candle by hand or simply enjoy the color, size, and symbolism of one you have purchased, as a powerful offering to your altar and ritual life. It will bring continuity, passion, peace, and clarity through the fire of consciousness that you ignite on the solstice, Christmas Eve, or New Year's Eve day.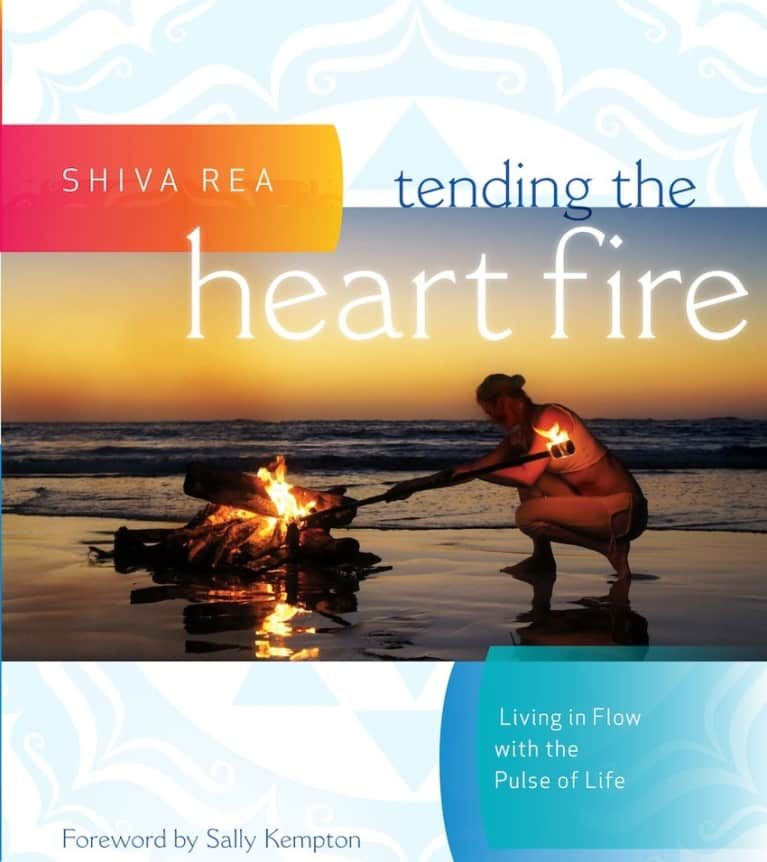 Create your own ritual way to ignite the new. Renewing our fires takes place at both cellular and symbolic levels. The New Year is our opportunity to be born again. We must listen deeply during this time of the emerging light and become quiet as the earth, engaging in a coiling, inward process of revitalization and renewal.
Adapted from Tending the Heart Fire: Living in Flow with the Pulse of Life by Shiva Rea. Copyright © 2013 Shiva Rea. To be published by Sounds True in January 2014.