Q & A with Eco-Entrepreneur Courtney Reum of VeeV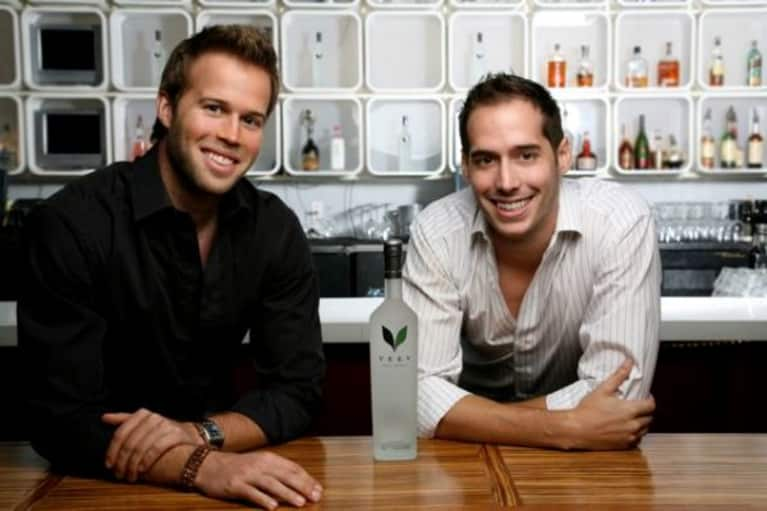 What do you get when you get two brothers (and fellow Columbia alums and ex-Wall Streeters) looking for a better and greener way to drink? You get the world's first Açaí-infused spirit, VeeV, created by Courtney and Carter Reum. It gets better. VeeV takes their commitment to CSR seriously as they donate $1 per bottle off the topline, not from "profits" to support the Brazilian Rainforest.
I talked to Courtney about taking that entrepreneurial leap of faith, their commitment to sustainability, CSR, and more.
MindBodyGreen: You left Wall Street behind to take an entrepreneurial leap of faith and create VeeV... How did this happen? Why Açaí? Why green?
Courtney Reum: Discovered the magical little purple berry on a surfing trip to Brazil in 2003 while on my first vacation in over a year from Goldman Sachs. I wanted to create "a better way to drink" more so than an Açaí-infused alcohol but when it came time to fulfill that proposition to be "a better way to drink" it seemed logical to make Açaí the ingredient that fulfilled that proposition in the bottle given all its properties and the fact that we were ahead of curve in terms of being aware of the berry.
Also, I think that the only way my conscious would let me start and alcohol brand is if we did it in a sustainable way that other brands had not previously done so I felt a bit better about entering one of the 'sin industries.'
MBG: Please tell us more about your commitment to corporate social responsibility (CSR)?
CR: It's really been an evolution. It's amazing how you can start with one thing and then another and then another and eventually you look up and feel like you really have a pretty comprehensive CSR platform. For us, it started with giving $1 per bottle sold right off our topline back to the rainforest to fund this sustainable farming project where a lot of Açaí is harvested. Both my brother Carter and I were sick of hearing brands say "a percentage of the proceeds go to charity" because it just sounded so vague and disingenuous. What percentage and what charity? Thus, we said no matter what happens with our profits, we'll do something off the topline rather than the bottomline (a concept pioneered by Yvon Chouinard from Patagonia). From there, we worked with our distiller to get a portion of the electricity for the distillery from renewable wind energy, we entered into a program to off-set out entire carbon footprint from our business activities (we were the first spirits brand to have zero carbon footprint) and a host of other initiatives all the way down to our office, business cards and the like. The more you do, the easier it is because it really becomes part of your DNA as a company (and for me as an individual).
MBG: Do you have any advice for anyone looking to take and entrepreneurial leap of faith?
CR: Commit. There is no other way… I don't know any successful entrepreneur that has succeeded without rigorous commitment and focus. It's hard enough even with that, but without it, you don't stand a chance.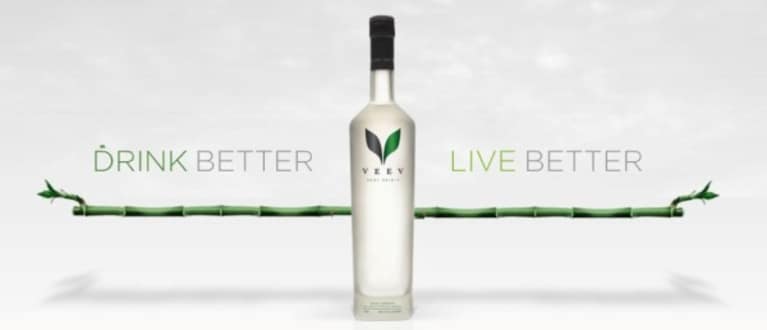 MBG: What does MindBodyGreen mean to you?
CR: I think it's amazing that in this age of information we have access to resources like MindBodyGreen… it's hard to imagine what it was like before we had so much incredible information aggregated in one place so I'm thankful for MindBodyGreen and the others who are paving the way towards accessing information for a more conscious people and planet.
MBG: Favorite quote?
CR: Personally:  "carpe diem"…it's the only way to live.
Professionally: "Great brands tell stories" because it embodies what we strive to do and create at VeeV
MBG: Inspiration?
CR: I would say that I derive inspiration from a myriad of sources/people rather than one particular person or event. I love being inspired by other people's vision, selflessness and creativity. I'm always amazed how positive the truly great people remain despite difficult circumstances and that's always a motivating goal for me.
MBG: What's next for you? What are you working on?
CR: I'm a believer that you try to do one thing really well rather than a bunch of things with mediocrity so I'm pretty focused on VeeV right now. Having said that, there has certainly been offers/thoughts of new products but nothing has come to fruition just yet...
For more on Courtney and VeeV: