Skinny Bitch Author Rory Freedman's Vegan Food Guide to Los Angeles
August 10, 2010 — 17:00 PM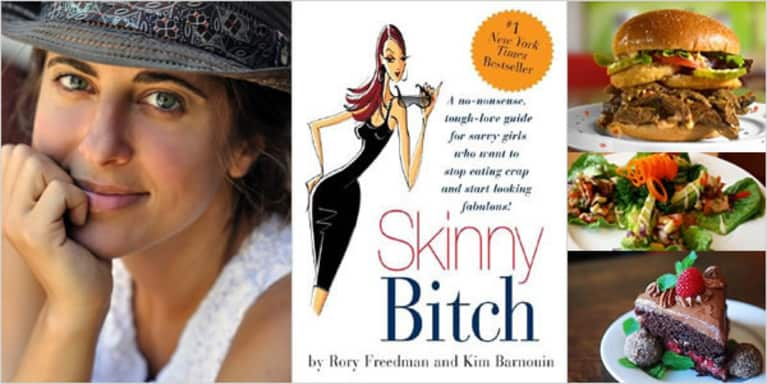 We have so many great vegan restaurants in Los Angeles -- it's the Mecca of vegan dining! Here are some of my favorites: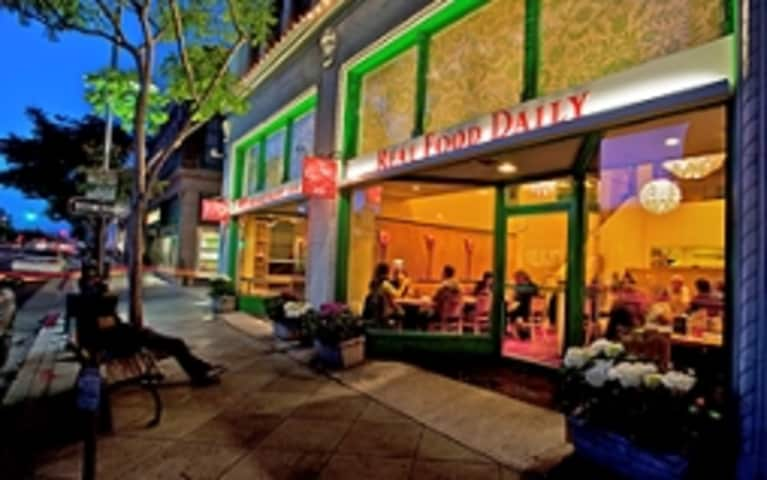 Real Food Daily - Probably the most well known of all vegan restaurants in LA, RFD has been around forever. They have fun stuff, like nachos and Reuben and club sandwiches, but my favorite thing there is the Basic plate, where you can pick a bunch of sides. I always get the mashed potatoes and gravy, greens, sea veggies, bean of the day, and either the Caesar or house salad.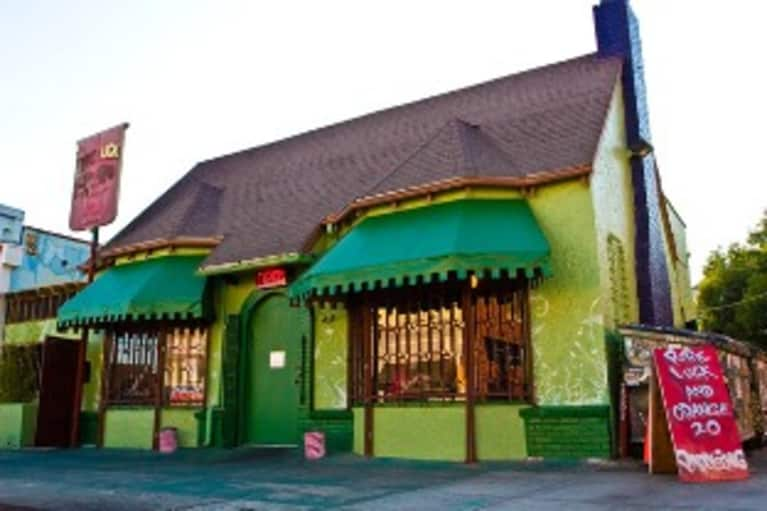 Pure Luck - These geniuses make "carnitas" and "pulled pork" out of jackfruit, they have fried pickles, and not one, but two kinds of fries, and deep friend gnocchi! They also have a killer tofu pesto sandwich. I love this place. (P.S. Right across the street is Scoops, an ice cream place, where among their many grody dairy flavors, they have four dairy-free flavors made fresh daily.)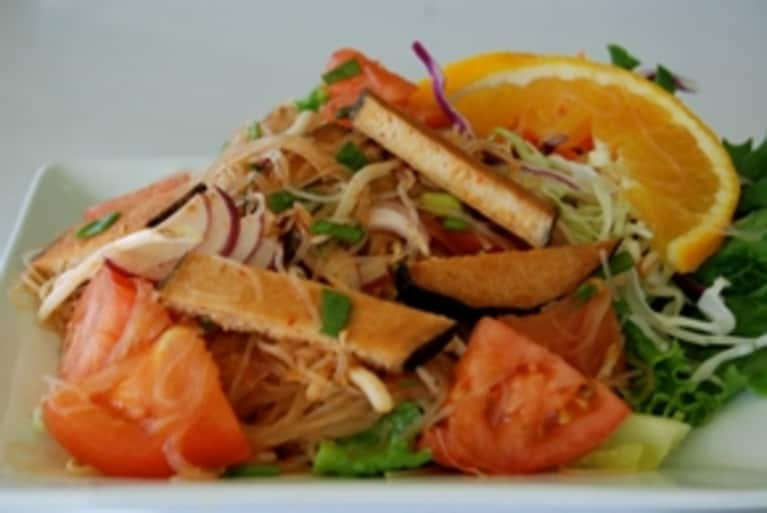 California Vegan - I am totally obsessed with their Pad See Ew. I have to fight the urge to not get it every day. It's the best in all of LA as far as I'm concerned.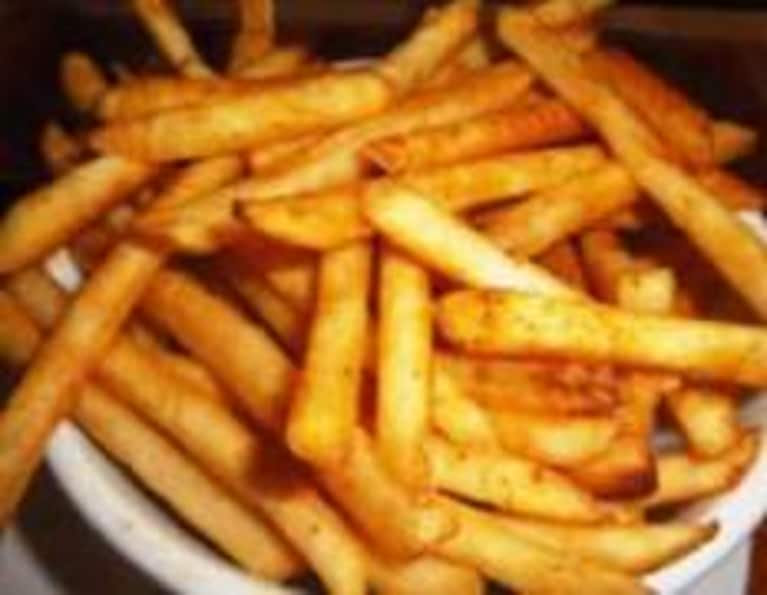 Native Foods - You name it, they've got: burgers, salads, wraps, bowls, desserts, all of it. Their Native Chicken Wings are truly LA's finest and their Oklahoma Bacon Cheeseburger is in the top two best burgers I've had in all my life.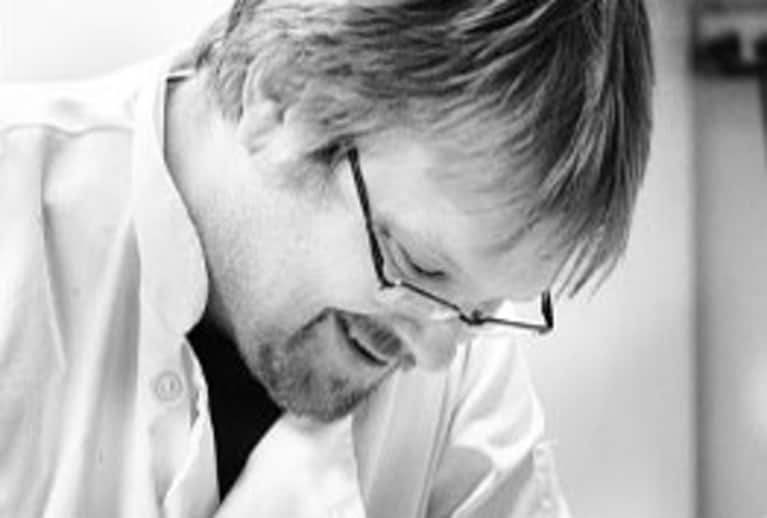 Madeleine Bistro - The other burger in my top two of all times comes from Madeleine master Dave Anderson (pictured). It's their Bigger Maque, and it is just plain insane. But then again, everything they do is insane. It's LA's fine-dining go-to place -- their beet tartar is a top-seller, every single brunch dish is out of hand, and their chocolate souffle makes me weep.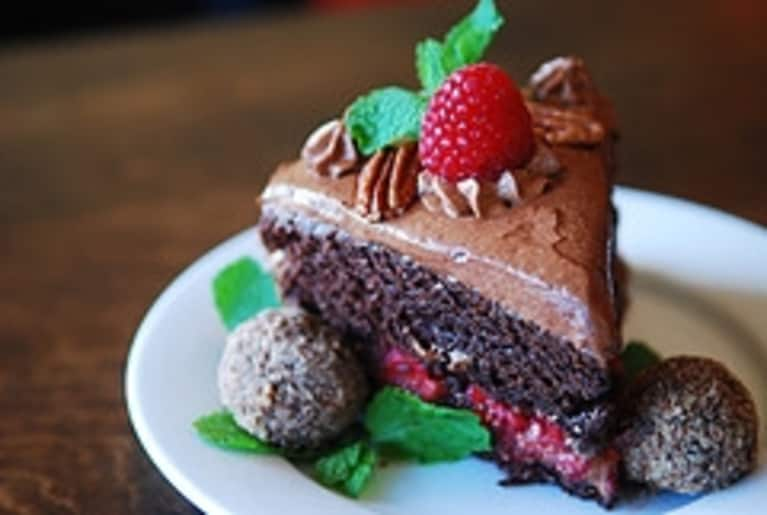 Flore Vegan - I need to get my ass to Silverlake more often. This place always rocks my world. The tempeh reuben and tempeh tu-no melt are standouts. They also have fun breakfast dishes, great juices, shakes, smoothies, and desserts.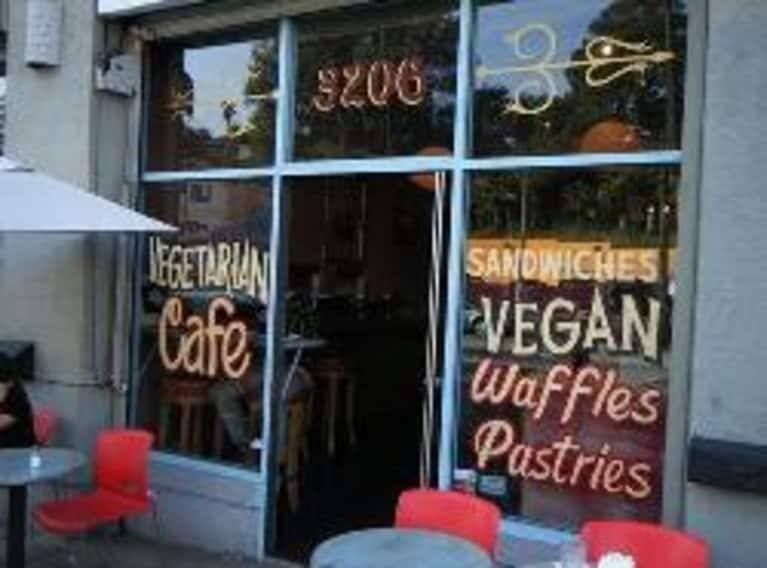 Meet Market - Just down the street from Flore is this little nook of vegan heaven. They do an all-you-can-eat Sunday brunch for $10. I'd pay $20 for it, it's so damn good. They also have a roast beef and cheddar sandwich that leaves me weak in the knees. Latest love.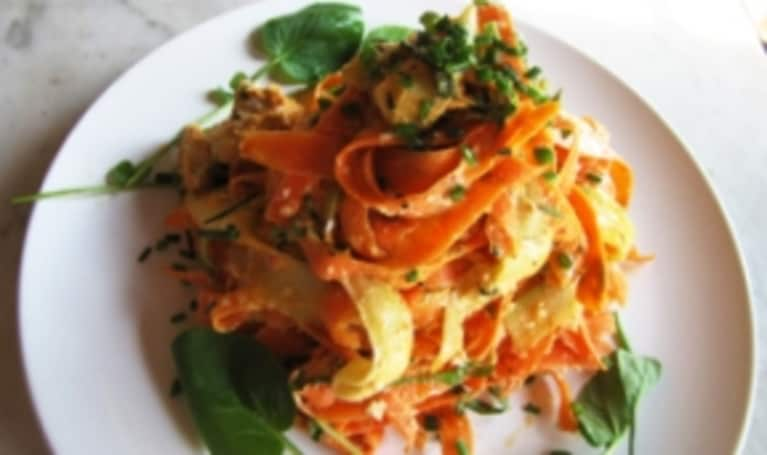 Cru - In the same 'hood, this pretty little restaurant has great food, an innovative menu, and good ambiance. Every single time I go to Cru I say, "I need to come here more. It's always so good." The prices are also really reasonable for a nice restaurant.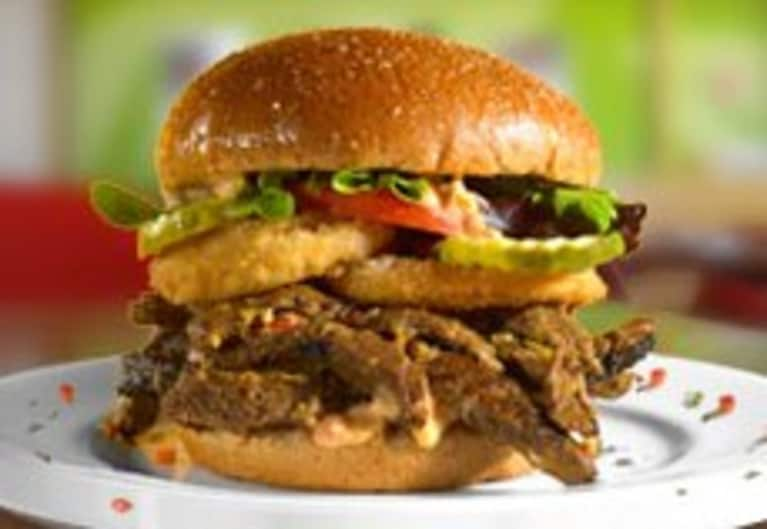 The Veggie Grill - This place is taking So Cal by storm, and rightly so. Their VG cheeseburger is a must, as is their Santa Fe Crispy Chickin', the Grillin' Chickin', and their Sweetheart fries. Their carrot cake ranks in the top three in existence. Fully addictive.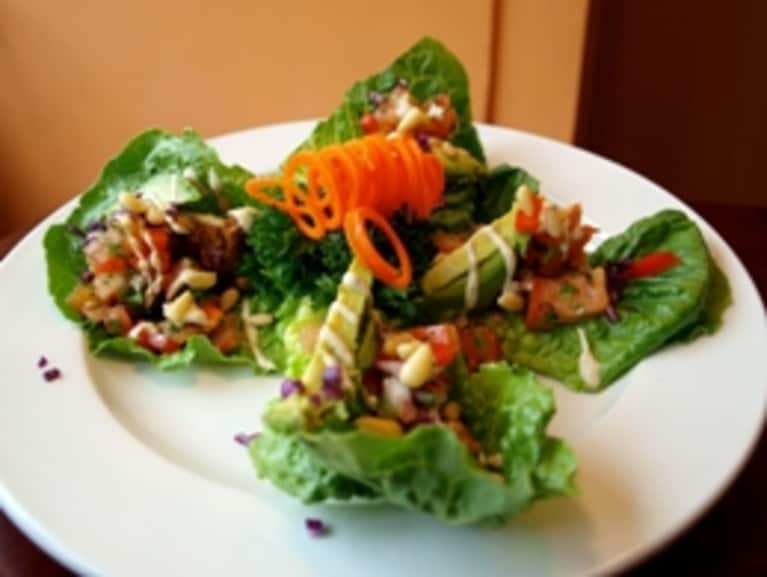 Sunpower Natural Cafe - On the newer side, this place didn't waste any time earning fans. A lot of raw dishes, but some good cooked ones, too. Great salads, amazing smoothies, and killer desserts.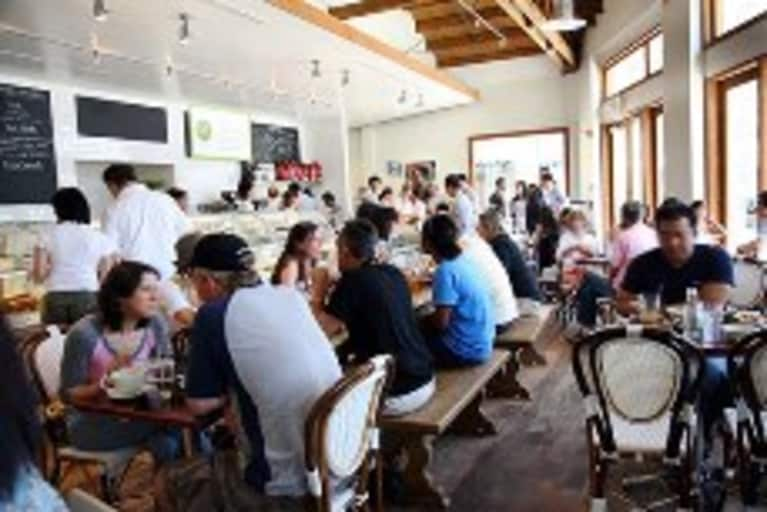 M Cafe - (Not 100% vegan) Aside from the dead fish, everything is vegan, including their amazing brunch items: tofu Benedict, raisin walnut French toast, and breakfast enchilada. They also have amazing desserts and a vegan croissant!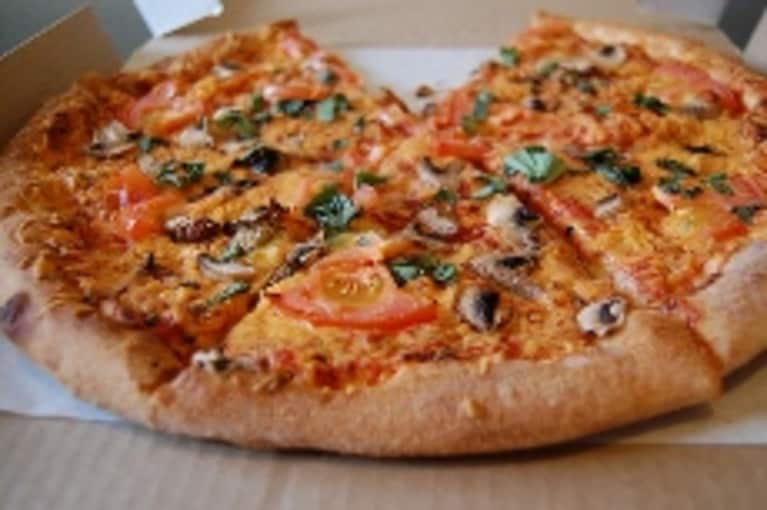 Cruzer Pizza - I love Cruzer Pizza! It's actually a great story, too. Michelle Sass is an amazing activist and started going there and became friends with the owner. She suggested that offering a pizza with a vegan cheese called Daiya to the menu might pull in some vegans. It was so successful, that now they are a 100% vegan pizzeria!
People should know about HappyCow.net, I use it all the time when I have to travel. It is the best resource to find vegan restaurants around the world.
And here's a map! (click to see an interactive Google Map)