7 Things I Learned From Phish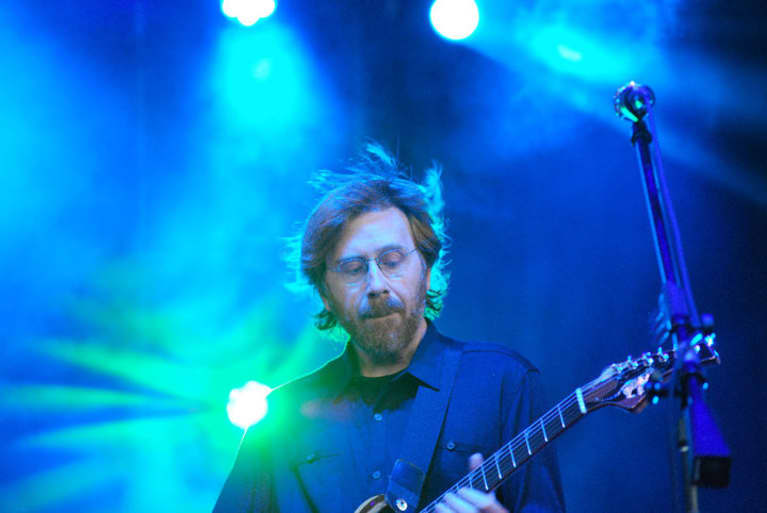 When I'm at a live music show, I experience so much joy. I let loose and dance my heart out like everyone's watching, but I don't care. I can be found in the crowd yelling "woo," performing high kicks, dressed head to toe in sparkles and feathers.
I feel at home when I'm at a show and step into my true authentic happy self. I'm a fan of many bands, but the band that's changed my life the most is Phish.
Phish fans aren't your average fans. We're fanatics. We're so passionate about the band that we're willing to schedule our lives around Phish tours, just to get to experience another life-altering show. I've seen Phish over a hundred times in my life, and this is what I've learned.
1. It's OK to be you in all of your quirky glory.
Phish is Phish, and they don't apologize for it. They own that they're a bunch of nerdy weirdos, and that's one of the things we love most. They've entered a show in a car-sized hot dog soaring over the audience from the back of the venue to the stage, jumped on trampolines, the drummer plays a vacuum, hired Broadway actors to do a choreographed musical theater number to their song "Meat Stick," they've covered the entire floor in Astroturf while hitting thousands of large foam golf balls into the crowd, and they've covered entire albums like the Beatles' White Album, Velvet Underground's Loaded and the Rolling Stones' Exile on Main Street.
2. Listening to Phish feels good.
Most of my memories from Phish shows are of epic proportions. Listening to Phish brings me back to those times and will instantly lift my spirits. Dr. Wayne Dyer believes music that sounds pleasant to your ears and has positive messages in them raise your positive vibrations.
3. The more you give, the more you receive.
Phish is very generous. They allow tapers into their shows to record their concerts to share with friends and fans. With your ticket stub you receive free recordings of the shows you attended.
On top of being generous with their music Phish created its own charity that has donated millions of dollars. The WaterWheel Foundation oversees all of their charitable endeavors.
There is also an all fan volunteer charity called Mockingbird. Mockingbird has donated over $750,000 to programs benefitting music education for children.
The Mimi Fishman Foundation is another charity inspired and run by the fans of Phish. They're dedicated to raising funds for a diverse range of charitable organizations that each, in some way, touched the life of the founder and drummer Jon Fishman's mom, Mimi Fishman.
4. We're all in this together.
The Phish community is amazing. Traveling across the country with the band, I have spoken to many establishments who run their businesses in the cities Phish comes to most and they always express how much they adore the fans. I'm often told we are the kindest, most generous and happiest people they come across. I'm not going to lie. It's true.
I learned the reason it's true is because we're one big family whose love and respect for each other and the world extends way beyond just the scene.
5. Don't take things personally.
In the documentary Bittersweet Motel, guitarist Trey Anastasio talks about how a critic said Phish urinates in its fans ears and sells it as music. Some people believe this to be true, but it doesn't mean Phish is going to change their music or stop playing altogether. I've learned to be the best version of myself and not to take anything personally.
6. Expect miracles.
Trey went through a hard time with drugs a couple of years ago when the band broke up. One fateful night Trey got arrested in Whitehall, NY. He often says his arresting officer saved his life. He spent time doing community service, where he had to clean toilets at a fair. It put things into perspective and he realized how good he had it in the band. It's a miracle!
Getting tickets to many Phish shows can be difficult. When I go to a show without a ticket, I've always manifested one either for face value or free. I have no doubt I'm getting into the show. I feel it. I believe it. I know it. From my Phish ticket manifesting skills I've learned I can apply it to anything I want to receive into my life. I learned to expect miracles.
7. Don't judge a book by its cover.
People think Phish fans don't have jobs and sit at home smoking pot all day. Most of us are making a positive difference in the world. It's not uncommon to find your doctor, lawyer, kid's teacher, accountant or favorite actor in the crowd. I've learned people aren't always what they seem.
See you at a show!