5 Easy Ways to Green Your Summer BBQ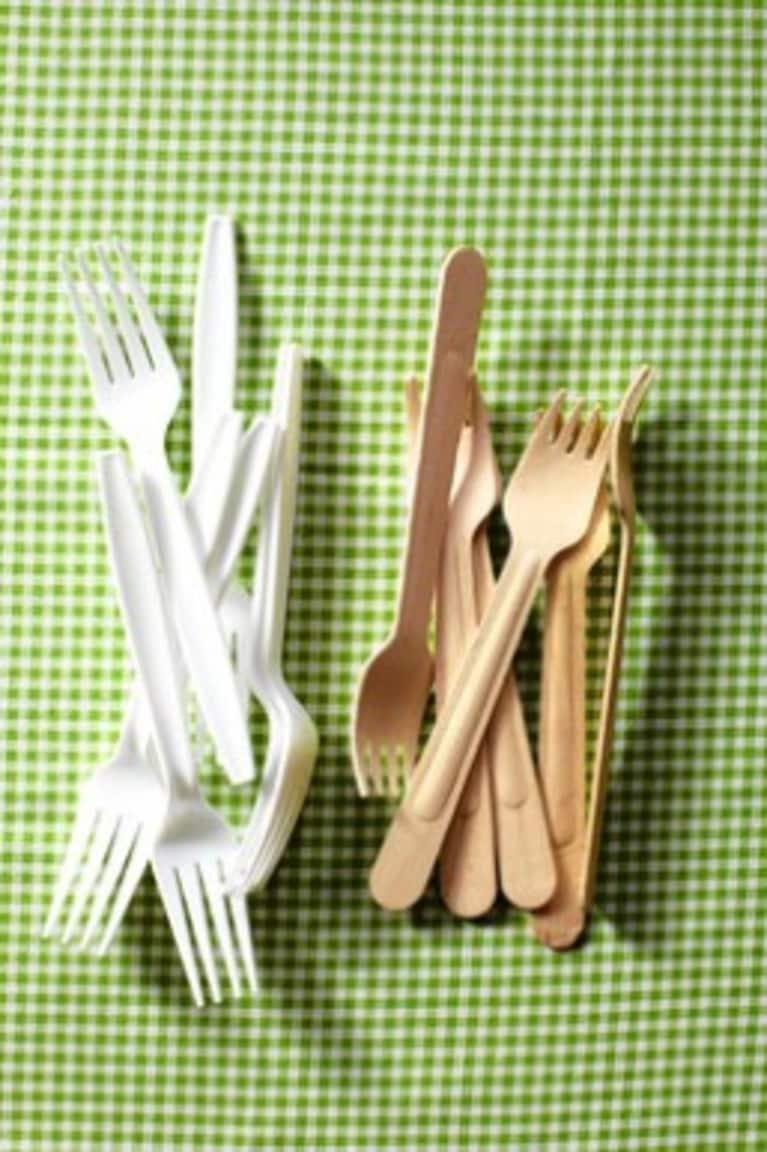 If you're cooking out this summer and want to do so in a more eco-friendly way, it's easier than you think. Compostable forks (pictured, right), grass-fed beef, and even recycled aluminum foil are available at retailers like Whole Foods, Costco, Target, and Walmart. Today's Wall Street Journal provides five easy suggestions for greening your barbecue without cramping its tradition:
1. Beef: Grass-fed is healthier and more humane.
2. Hot dogs: Applegate Farms grass-fed beef hot dogs are nitrate and preservative free.
3. Plates: VerTerra plates are made from fallen palm leaves.
4. S'Mores: Organic graham crackers, marshmallows and chocolate
5. Tablecloth: Finding a covering that's both eco-friendly and pretty can be tricky. For colorful recycled paper tablecloths check out greenpartygoods.com