Q & A with Kaight NYC's Kate McGregor: All Things Eco-Fashion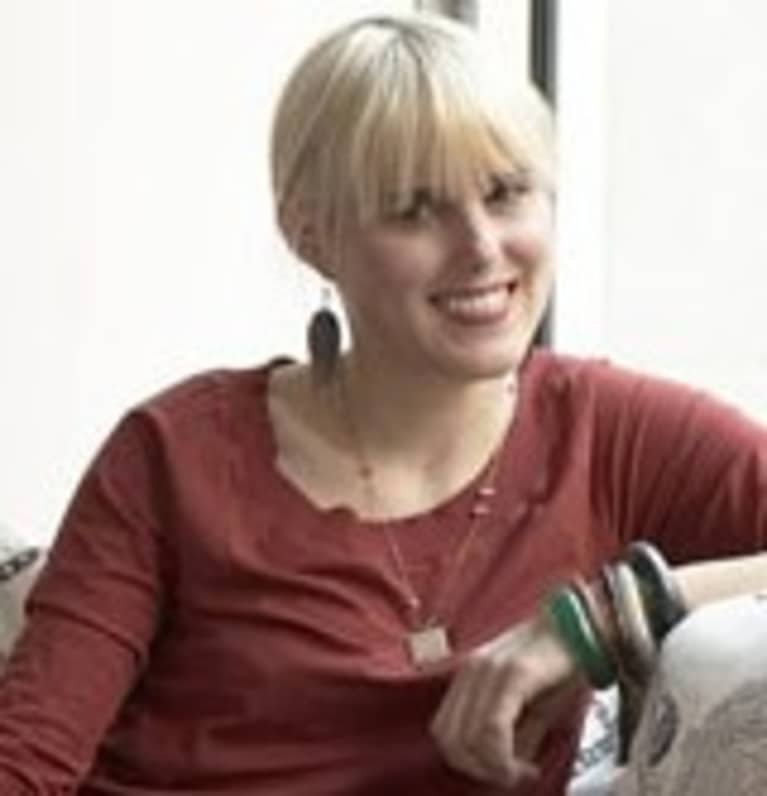 With the growing innovation and interest in eco-friendly fashion across the globe, the desire to be fashionable and ethical are no longer mutually exclusive ideas. Greener designers are developing new ways to re-engineer product life cycles, source fabrications and trim, while reducing the impact to our world's resources so that the garments that cover and protect our bodies are safer and smarter.
Interested in making green, ethical purchases without sacrificing your fashion? Look no farther than Kate McGregor's Lower East Side boutique, Kaight, or KaightShop.com for those outside New York City). Kaight's
always one-step ahead of the green fashion curve (she created a killer shop-in-shop Melissa shoes destination before Saks picked up the line) and offers something at every budget (perfect $20 summer staples by Threads4Thought). Kate talks to MindBodyGreen about the most important part of your wardrobe to buy "green" (your knickers!) and some of her favorite eco-friendly designers.
MindBodyGreen: When did you become interested in ethical and eco-friendly fashion? Was it a gradual process?
Kate McGregor: I was always very conscious in my lifestyle, but I made a real commitment to going green with my closet about 5 years ago.
MBG: How did you decide to open your Lower East Side boutique, Kaight?
KM: The more I sought out sustainable clothing and labels, the more I realized they were hard to find. The store grew out of a personal need as well as a goal to bring all the wonderful sustainable designers together under one roof. Also, I hoped that Kaight would be an incubator for emerging designers and that if I opened a store it would encourage more designers to consider using eco-friendly fabrics.
MBG: Who are some of your favorite eco-friendly designers?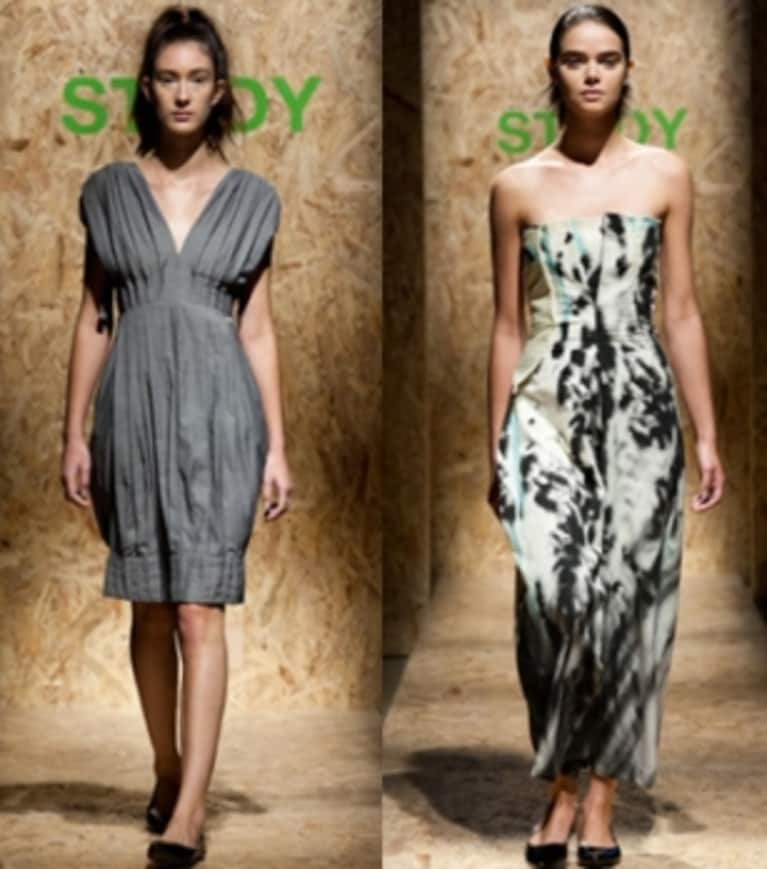 KM: Some of my favorites include:
Study by Tara St. James (pictured, right)
MBG: What are some of the most important staples of a wardrobe to buy green and/or organic? Why?
KM: Intimates and basics are most important because they are against your skin and it is well-documented that pesticides never come out of conventional cotton, despite how many washes. As a general rule, it's important to buy well-made, classic pieces that can stand the test of time and be carried over from season to season.
MBG: If someone is trying to make more eco-friendly purchasing decisions, what are some important things to look for in the clothing and understand about company?
KM: Shoppers should look at the textiles used as well as the where clothing is made. For instance, there are many companies that use traditional textiles in a socially responsible way, which is also important.
MBG: How do you balance being eco-friendly and fashion, an industry that involves constant newness, trend and change?
KM: It's definitely a challenge. My own personal style is fairly classic, with a few special pieces blended in here and there. I think that is definitely reflected at Kaight, where I try to keep our inventory trans-seasonal and current.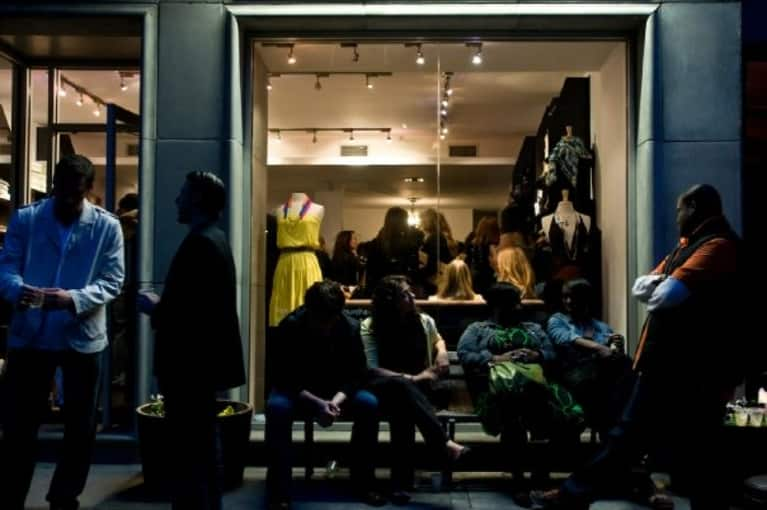 MBG: Who or what inspires you?
KM: Abigail Doan
Audrey Hepburn
The California coastline, the mountains and the American landscape in general. I've had the pleasure recently of experiencing the beauty and diversity of our country's landscape. It is so important that we preserve this for future generations.
MBG: What are your favorite places to unwind in New York?
Rockaway Beach where I've started taking surfing lessons
Riding along the Westside Hwy bike path
Ten Bells. They serve the most wonderful organic wines!
MBG: What is next for Kate and for Kaight?
KM: Brooklyn!
For more on Kate and Kaight:
image via Lucky