5 Reasons to Recycle Your Wedding Dress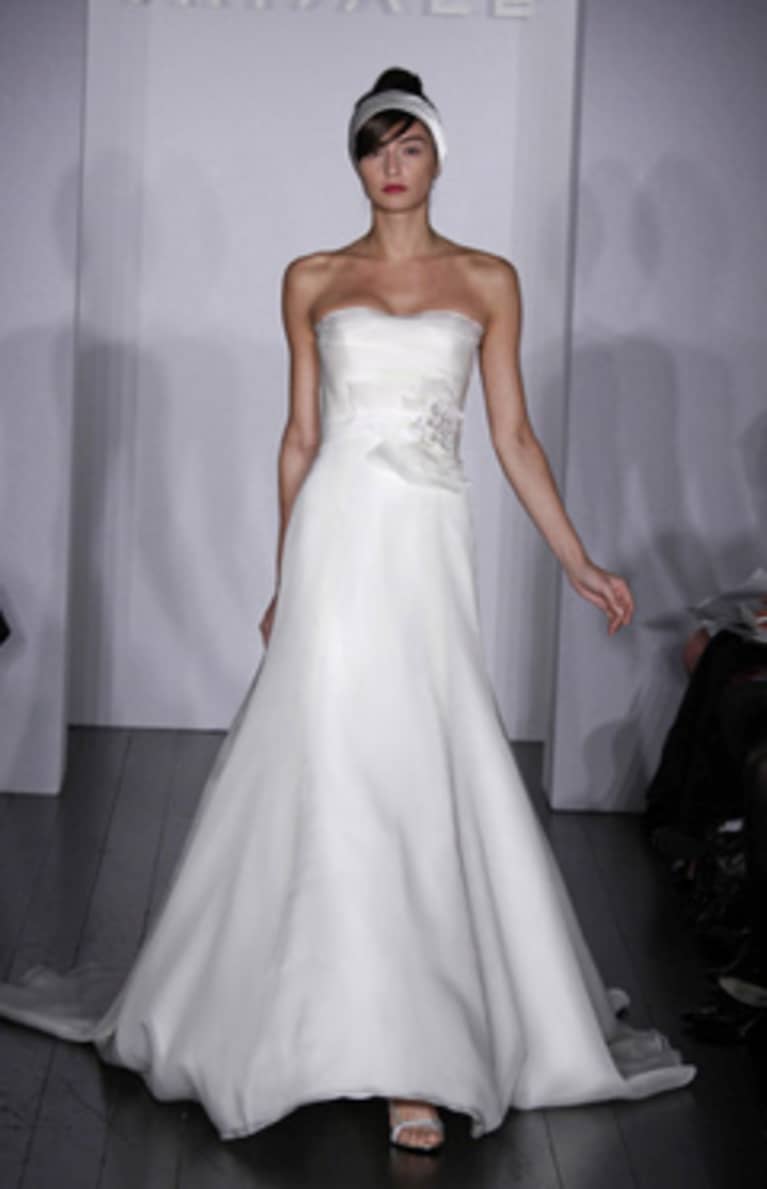 As the end of wedding season draws near, it's time for a new brides across the country to answer the eternal question: "What should I do with my wedding dress now?" With the price of most wedding dresses climbing into the thousands, and the high environmental cost of production, wedding dress resale is a perfect marriage of sustainability and savings. And there are plenty of bargain-hunting brides eager to buy your gently used wedding dress on specialty resale sites like RecycledBride.com
You recycle your cans and bottles, but many women are surprised to find out that they can recycle their wedding dress too. And if you're an environmentally-minded gal who had a green wedding, here are a few reasons why selling your wedding dress is an important part of being an eco-chic bride:
1. Most wedding gowns begin their lives as huge rolls of raw, tan-colored fabric that's bleached white using an ugly, energy-intensive process that consumes gallons of water and uses harmful industrial chemical compounds that affect factory workers and the environment. Your dress might be pretty, but that sure isn't!
2. The majority of wedding dresses are made in China or South America, then shipped to Europe for "finishing", then transported to America. Hello, carbon emissions!
3. According the E.P.A., 44% of U.S. Greenhouse Gas Emissions come from non-food consumer products. So while many of us earn our eco-cred by driving fuel-efficient cars, conserving energy and water, and recycling our food packaging, almost half of our carbon footprint comes from all the stuff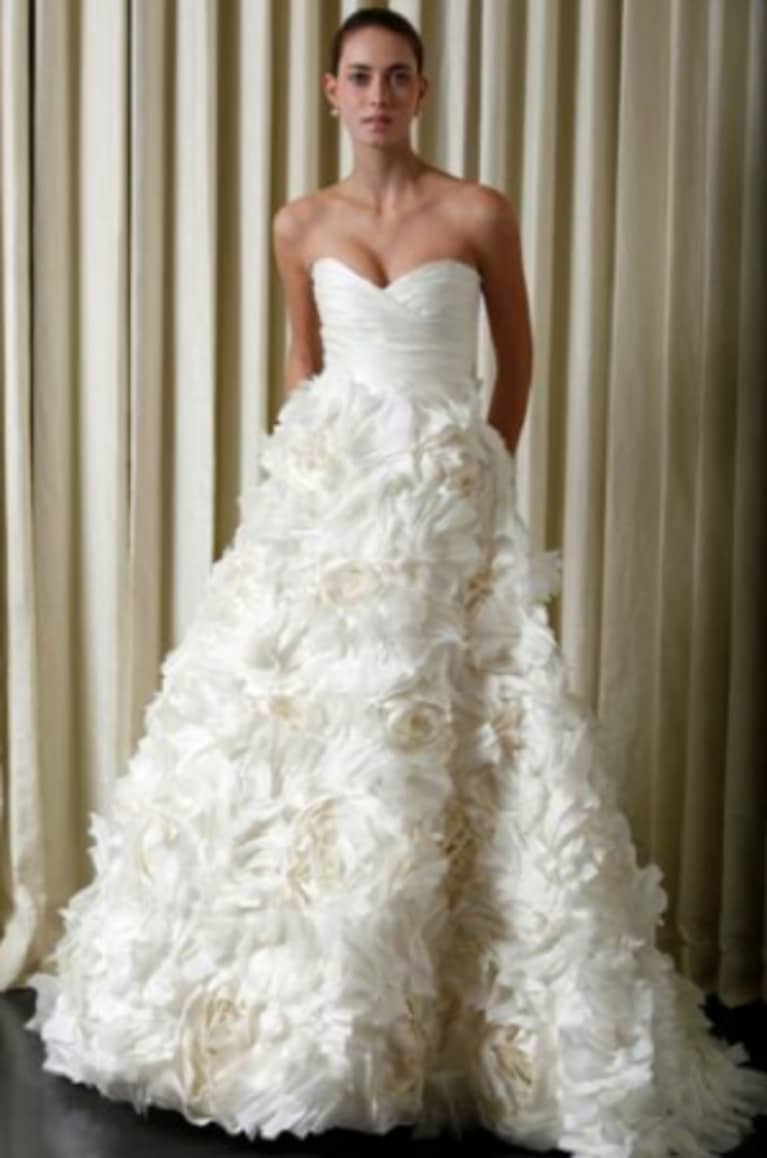 we buy. This means that the manufacture, packaging and transport of products like clothing, electronics and yes, wedding dresses, bridal accessories, decorations and gifts, accounts for a giant chunk of our environmental impact.
4. There are approximately 2.4 million weddings every year in the U.S. What if just half of those brides decided to resell their dresses, and those dresses reduced the demand for newly manufactured frocks? What kind of impact would 1.2 million less wedding dresses a year have on our collective carbon footprint?
5. The average cost of a wedding dress is over $1,000, with many designer gowns priced at over $5,000! Most brides who sell a designer-name wedding dress right after their wedding (so that the style is recent and still on the designer's site) are able to recoup 50% to 90% of the cost of the dress. That can pay for a cool eco-honeymoon, or a new wardrobe from your favorite green designers!
Weddings are filled with one-time-use items that are durable and energy-intensive to produce. For most of us, it's the only occasion in our lives when we buy incredibly expensive attire and wear it for just a few hours. You wouldn't buy a car and drive it once, right? So why do that with a dress? Check out RecycledBride.com, and join us in saving the Earth one wedding at a time.