Chefs Turn to Farmers for Best Ingredients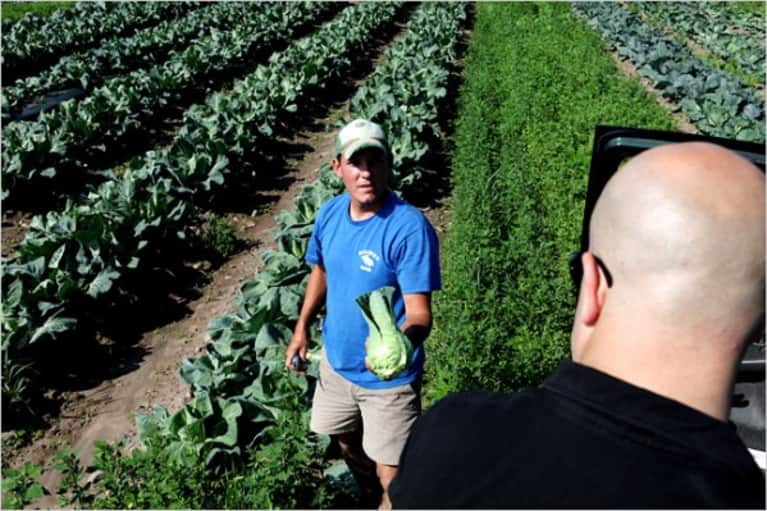 Today's New York Times sheds light on the importance of farmers to restaurants in NYC: "Visits to specialty farms in New York, New Jersey, Connecticut and Pennsylvania have become as much a part of the run-up to a high-stakes opening as picking a restaurant's china — or its name."
Chef Jonathan Benno (formerly at Per Se) is opening a new $20-million restaurant at Lincoln Center, and thinks finding the right farm is more important than ever:
It's not enough now to pick up the phone and say to a distributor: 'What have you got? O.K., give me a case.' Now you want to see... You want to go there. They get to know us, and they see the possibilities for us. And for them.
So why all the attention and focus on ingredient sourcing? For starters, customers want it:
Food devotees are more and more aware of the sourcing of products. At the table, they can even surf the Web on their iPhones to check out the provenance of the steak, the chicken and the chicory.