In Pursuit Of Magic: Raising Consciousness Through Street Art
How can we participate more fully in the shift of consciousness that is happening around us?
How can we help others awaken to magic?
In the Spring of 2012, these are the questions that an artist and a photographer set out to answer through the creation of In Pursuit of Magic.
In Spring of 2012, the stenciled words, In Pursuit of Magic, began appearing all over New York and San Francisco.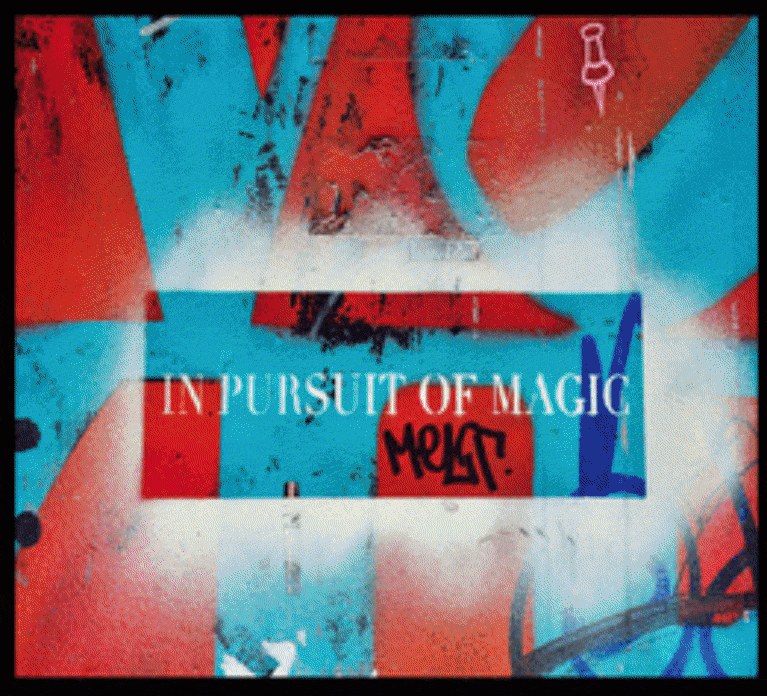 The words caught people's attention, transferred themselves to Facebook and Instagram, and within weeks a movement was born. The words became a new mantra, literally, words to live by.
In Pursuit Of Magic is not an end or a goal in itself, but a lens through which to see with new eyes. The resonance that people have found in the words often seems to launch a total shift in perspective—it's the stories we hear that fuel our work.
In Pursuit Of Magic has become a beautiful, interactive, fluid exchange where we get to take part in a narrative with complete strangers, or start a conversation between people who might otherwise never have spoken.
In Pursuit Of Magic can be experienced in many ways. Regular events are organized in and around New York, one of which was the first fundraiser for Marina and Kevin Krim's foundation, the Lulu & Leo Fund.
In Pursuit Of Magic has also released its first official collaboration, an In Pursuit Of Magic dream catcher with Electriclove. In Pursuit Of Magic also collaborated with the city of New York this summer in a collective of street artists for the Pier Pressure project in Manhattan.
In Pursuit Of Magic had a large light installation at Burning Man 2013. The largest standing installations to date can be seen at 609 Greenwich and 27th between 9th and 10th. These works are possible because of the brilliant Harlan and Alhia Berger of Centaur Properties. Over the last year, we've also created a line of stencils to meet the growing demand for involvement.
In Pursuit Of Magic is a growing global tribe of "positivity vandals." From Africa to Berlin, Turkey to Paris, Greece, New York, San Francisco and beyond, each time you spray one of these stencils, a little reminder is left behind—the magic you pursue is pursuing you, too.