You Don't Have To Be A Tree-Hugging Hippie To Save The World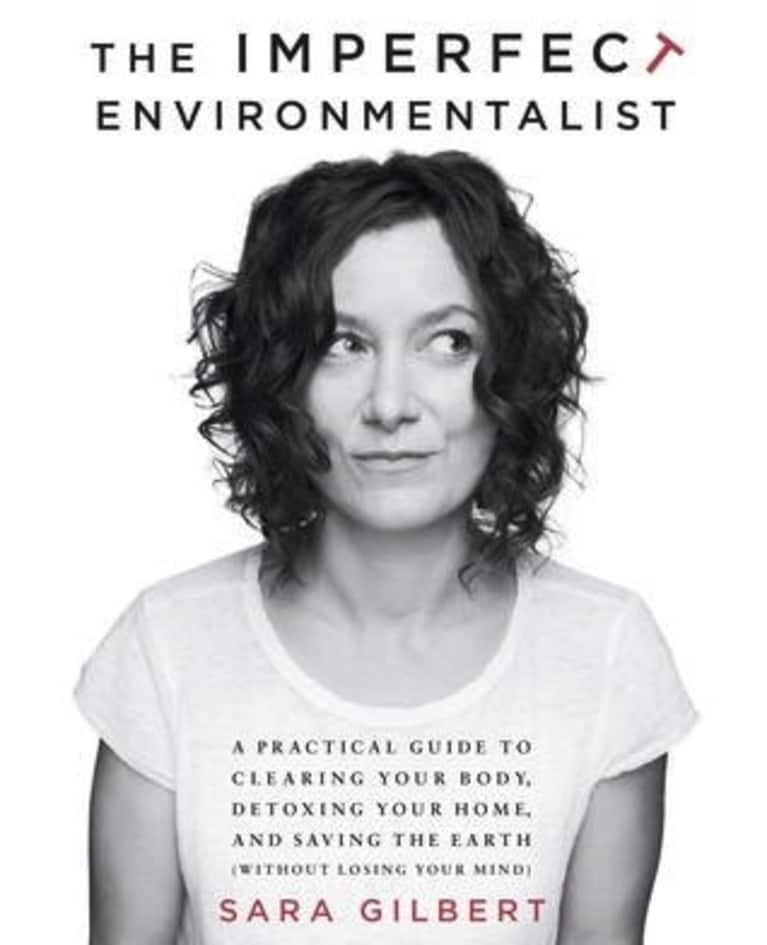 We all want to leave our mark in the world, just never in the form of a carbon footprint.
Thankfully, in her new book, The Imperfect Environmentalist, actress Sara Gilbert lays out a realistic approach to becoming green—through our choices around food, health, beauty, home, family, and more.
She understands that most of us barely have time to read an eco-friendly book, much less follow its tips. And with her witty voice, she offers a cheat-sheet for busy people to detox their lives. What's great about this book is that it's filled with small, do-able changes that can pack a mighty punch.
For example, did you know "you can clean virtually anything in your home with an easy combination of equal parts white vinegar and warm water in a spray bottle"?
If you like manicures and pedicures, but don't love the harmful chemicals at the nail salon, she's got green solutions for people of all income levels.
Gilbert offers three diferent ways to go green and get your nails done, whether you're "sleeping on a friend's couch while eating Ramen noodles" or you're "Donald Trump."
"Go to a green salon and get the works – and have them rub your neck while you're at it."
"At a regular salon, ask for a water-based polish or bring your own."
"Do your nails at home with affordable vegan-friendly polish."
For me, what resonated most was the chapter on clean parenting.
We all want to give our kids healthy foods, but chances are they'd rather eat something "normal" (as my child eloquently puts it). Gilbert discusses various methods to bringing up your children more organically. For instance, have them help you buy the foods and prepare them. They'll be so proud to eat something they made!
New mom? Did you know your little one will probably go through 8,000 diapers?
And so comes the debate of cloth versus disposable diapers! True, cloth diapers are a bit….messy. So Gilbert suggests a happy medium: hybrid diapers whose inner layer can be flushed down the toilet.
Whether you're a new parent or a seasoned pro, chanced are you've had to deal with birthday parties. Gilbert recommends you start with paperless invites. E-cards have awesome graphics!
Instead of soda, serve a mix of fruit juice and seltzer. Simple, yet effective.
Looking for a "I'm-a-Better-Mom-Than-You-Bonus"? "Then take your kids to pick-your-own fruit and vegetable farms – and juice the harvest." By the way, fresh juice is rumored to give your skin a youthful glow.
And when you get home, be sure to use fluoride-free toothpaste for your children (and yourself!).
The Imperfect Environmentalist is an awesome example of how much we can make a difference in this world with small changes.