Optimistic About America's Health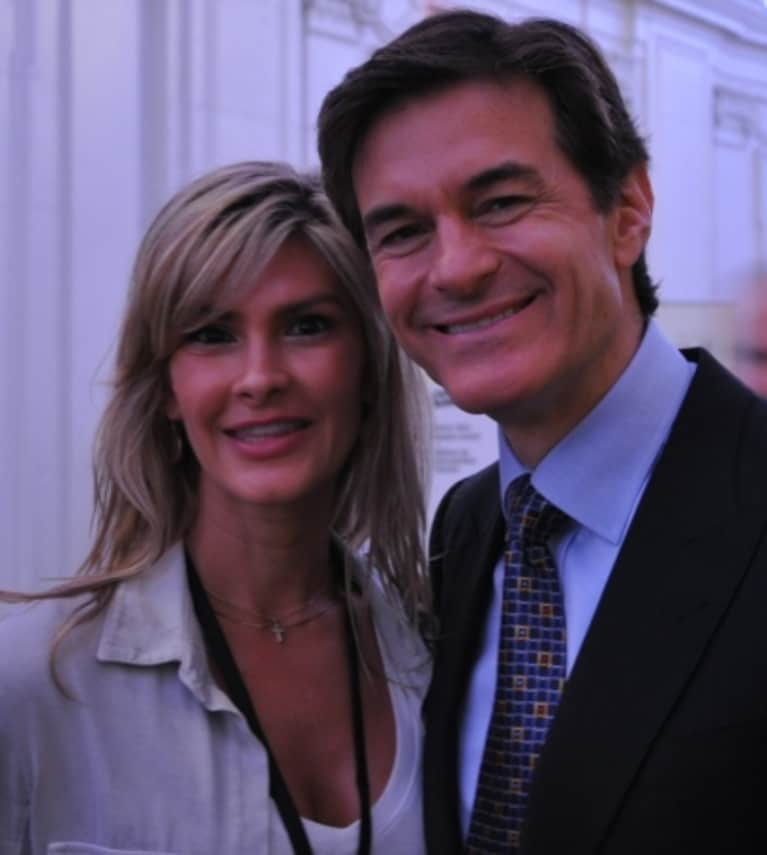 With all the inescapable gloomy talk about obesity, cancer, and heart disease comes an upbeat message from Doctors Mehmet Oz and Michael Roizen:
"It's not too late, it's not that hard, and it doesn't take that long."
That's what they said at the Food For Your Whole Life Symposium in New York, which I attended a few weeks ago. (That's me with Dr. Oz, pictured right).
Both of these guys are goofy to the point of clownish -- which is fantastic when you are in a conference full of dietitians. Remember these two are among the most technically competent weight loss pros in the medical world.
In my opinion this is exactly the message the country wants to hear right now when it comes to weight loss. How many more times do we want to see the obesity map of America?
There are plenty of good reasons to be optimistic about America's health and I'm going to list them now.
5. Mega-hard workouts (such as Tony Horton's P90X) are selling like hotcakes. There's a big chunk of our population getting ripped. Yoga is now at an all time high in popularity. There are more marathon runners and triathletes than ever before. This is good.
4. The whole/natural food movement has continued to grow as consumers nationwide express their preference to eat natural and organic foods. Yes some health stores make you spend your whole paycheck to shop there but the good news is that there are natural and organic foods showing up at Costco.
3. Agreement about the best way to achieve healthy weight loss is beginning to gel around a single approach – many small, balanced meals rather than dieting or quick fixes. Someday soon maybe all these wacky diet products will become a thing of the past.
2. The media dwells on weight loss tips enough to drive us all crazy – and I'm looking at this as a good thing. Eventually we might view overeating as unfavorably as smoking.
1. "It's not too late, it's not that hard, and it doesn't take that long." Drs. Oz & Roizen said it best. People who are suffering from the many problems of obesity such as diabetes, high blood pressure and sleep apnea can often turn these problems around and see significant weight loss in only 4 weeks by eating smarter choices.
That's enough to make me optimistic about America's health. If you want a smart weight loss plan, look no further than your favorite nutritionist (that would be moi!). Mwa!