RIP Joan Rivers, A Woman Who Lived Her Passion
September 4, 2014 — 20:40 PM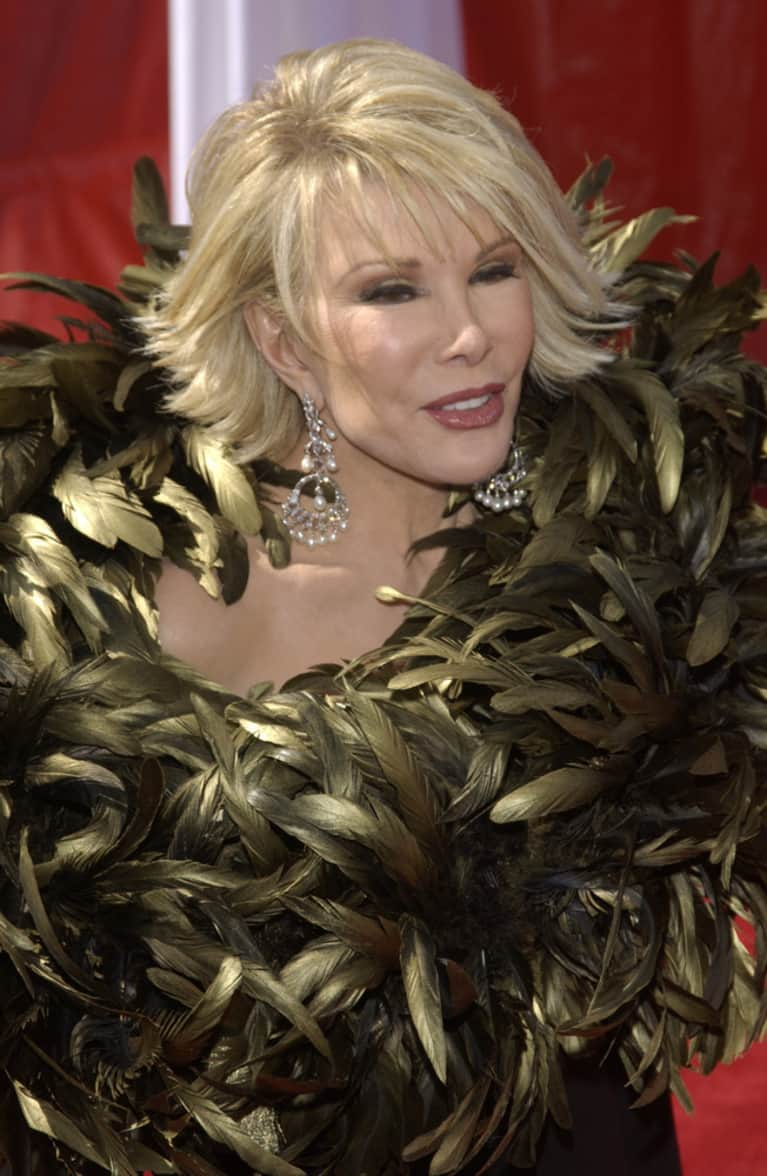 Comedy legend Joan Rivers passed away today in Manhattan at the age of 81.
Today the world loses a talented entertainer who was controversial, charismatic and outspoken. She was famously unafraid to poke fun of celebrities or skewer them for their red carpet choices. And she was also candid about her plastic surgery long before it became mainstream. But above all, she was herself.
In remembrance of her extraordinary life, we wanted to share some of our favorite quotes from an interview she did with Charlie Rose back in 2010 to promote A Piece of Work, the documentary about her life.
On love:
"I am so used to people not loving me that I can't accept the few that really do."
On fear:
"I think I'm better now than ever, ever. In the old days I was always a little worried when I went on stage because you had too much at stake, in a way.
Nowadays I'd say anything I want. What are you going to do, fire me? I've been fired. Bankrupt me? I've been bankrupt. What? You're not going to hire me? No one hired me for years! What are you going to do to me? And it's very freeing."
On having passion for your work:
"Lawrence Olivier, one of the greatest actors, I once said to him 'What do you think when you go on stage?'
And he said to me 'I think this is my space, this is where I belong. And I walk on stage, and I'm so happy to be there.'... But you're lucky that you're doing what you love to do. Vincent Van Gogh painted with candles in his hat because he loved to paint! Candles in his stupid hat, so he could paint. And he had to hold the hat up!"