Do You Feel Worthy When You're Vulnerable?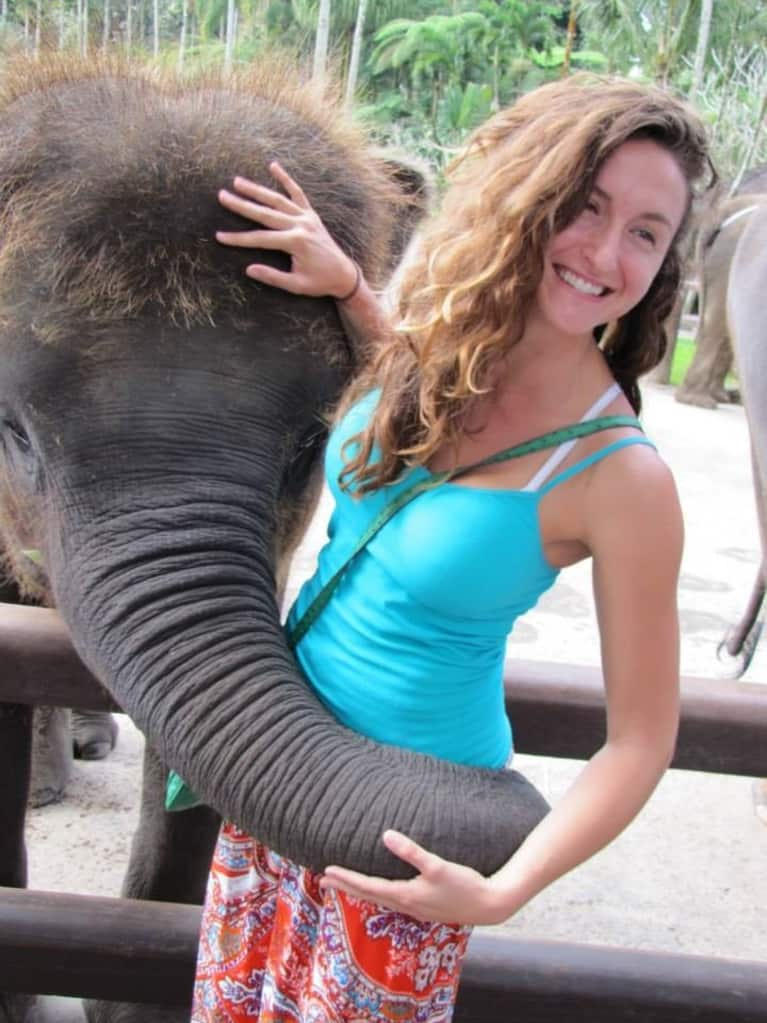 Wearing armor around your heart won't shield you from hurt and pain; it will only diminish your chances to love fully, live joyously, and get wrapped up completely in life. This is a lesson I ignored for so long. It's still rearing its ugly head.
Apparently my psyche and ego are quite stubborn, choosing to remain unkind in its view of me, holding steadfast to the belief that strength means taking care of yourself without help and vulnerability is just an admittance to weakness.
But what is vulnerability really? I began contemplating after watching Dr. Brene Brown's powerful TED talk on the subject of vulnerability for the second time. She speaks to there being two kinds of people: those who feel worthy of love and happiness and those who do not.
Those who feel worthy don't fear disconnection or ridicule from being human, from needing help, from baring their full selves, naked and raw. They accept vulnerability as a way to be totally alive, and they understand that in order to experience the pinnacle of joy, bliss and unconditional love, we must accept and experience the opposites as well.
No one is impervious to pain. We're all the same. The truth of the matter is that we all need each other. We need friends and loved ones to bounce life back and forth, to learn from, listen to, to grow with, to experience real love with. Real love only arrives when we let go of the bullshit, the facades, the projections of confidence and prowess, and just relax into our true nature.
Being vulnerable takes sincere courage. It has nothing to do with weakness and everything to do with strength. It takes a secure soul to bare her hearts in moments of deep sadness, confusion, and frustration, unafraid whether they'll be judged or misunderstood.
Some of us make the mistake in feeling that we are incomplete, unaccomplished or perhaps un-evolved because we still experience the ups and downs of being human. Somehow being flawed becomes conflated with not being enough. This is a lesson repeatedly confronting me lately.
I just moved across the country from Chicago to Los Angeles. I left studios packed with loving and loyal students, where I felt so in tune and confident as a teacher. Those feelings of doubt and disbelief had subsided; yoga taught me how we were all the same, we all deserve love and success.
Cut to teaching my first class in LA. I felt so grateful and excited to land a gig at a great studio with fantastic teachers. My first class rolled around, and I was so eager to share what I know and love with new students, to challenge myself in a new community. I spent time and energy creating what I felt was a thoughtful and unique class, with a fun playlist and a little yogic insight.
I felt great going in. I greeted each new student warmly, set up the space, felt so ready. I had some fellow teachers in class as well, very positive and welcoming. I loved the class, but I felt so awkward at times, much less intuitive than I normally feel, teaching from my mind rather than my heart. I know from experience the more present I am while I teach, the more at ease I am in my being, the better off my students will be.
I simply felt vulnerable. What if they don't like me? What if I don't live up to these other incredible teachers? What if my music or words or sequences don't resonate? I forgot that no matter what I am still enough. I may not be complete or fully realized on my path but I am still whole nonetheless. I am human, and that's OK. I needed to remember yoga. I love what I do, and my intentions are only positive, so the solution is to surrender and give myself to them fully.
In the classes since, I've let go, practiced what I aim to teach and allowed the nervous feelings to fall below, allowing the joyful emotions to rise up. With that brought the return of those remarkable sensations I always feel when exchanging yoga with others. The lessons in being vulnerable helped me grow yet again, as a teacher and as a woman.
Vulnerability is a rare truth, a glimpse into the purity and innocence we were all born from, a beauty we mask as we age and the world bestows painful lessons. The most admirable human beings are those most authentic and when I reflect upon ones I respect the most, they are those unafraid to showcase all facets of feeling, good, bad and the ugly.
Do you feel worthy in being vulnerable? No one can escape it, so it's best to release all effort in appearing beyond it and simply surrender. You are worthy. You are enough. There's beauty in pain and lessons in love. This short existence is meant to be felt and lived expansively so we may benefit from all that life has to give. Let go and let yourself Be.