How I Got Out Of Debt With 4 Simple Mindfulness Practices
I was 26 years old, living in Manhattan in an apartment my mom owned. And I was in over $20K of debt.
I had graduated magna cum laude from an Ivy League school. I had great friends and a supportive family. I had a successful business.
On the outside I looked like I had it together. But on the inside I felt like a huge fraud. I often wondered, What is my problem? The world is my oyster. Why can't I get it together financially?
I'll never forget the first month I didn't pay the full balance on my credit card. It was Autumn in New York and I thought, Oh it's no big deal. I'll make up for it next month. But next month I gave the same excuse, and then the month after that, and then again, the month after that. Before I knew it, the balances totaled well into the five figures.
Despite reading books, taking courses, and trying to "whip myself into financial shape," I couldn't make a sustainable dent in my debt. Every time I paid off a chunk, I spent the same amount (and more) within a month or two.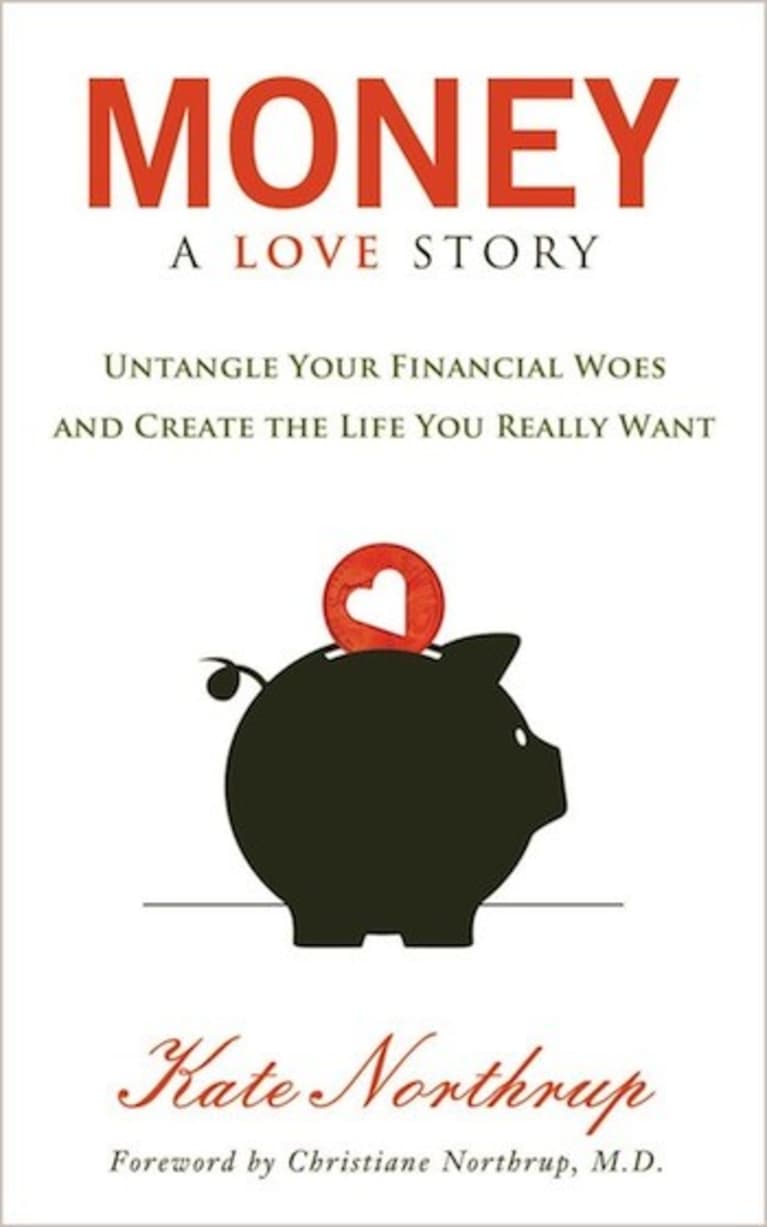 What was going on here? Well, I came to find out that it was a lack of consciousness that got me into this financial pickle.
And it was mindfulness that got me out.
Here are the 4 simple ways I used mindfulness to get out of debt—and create total financial freedom:
1. Tell the truth.
When I was swimming in debt, I had an erroneous and only-slightly-conscious belief that if I just ignored it somehow it would magically disappear. I'm sure it's no surprise to you that this method didn't work. Instead, I finally sat down with a trusted friend and wrote out what I made, what I spent, how much I owed, to whom, and by when, and what the interest rates were.
Taking this step that I'd avoided for so long made me feel like a superhero. You can't get where you're going (to a zero-debt future or elsewhere) unless you first get clear about where you're starting.
2. Pay attention.
What we put our attention on grows. I had ignored my money for years. I didn't know what I earned, spent, or owed. I had to start really small so I formed the simple habit of checking my bank account balance every morning. I set an alarm on my Google Calendar and at 8:30am each day, I looked at my balance and consciously gave some gratitude for the abundance in my life, financial or otherwise. Soon after I started this practice, the balance in my bank account began to increase significantly. Paying attention pays off, every time.
3. Use love.
It wasn't until I connected loving myself with financial self-care that I started to make progress. Up until that point I thought that if I beat myself up enough about past financial mistakes I would pay off my debt. Then I realized that my lack of financial awareness was directly related to a tendency to keep myself small.
So, I figured if I connected financial awareness with self-love and self-care that maybe it would work. And it did! Very soon after I made that connection I got major traction and was able to pay off my debt in one fell swoop. I doubled both my income and my savings, I fell in love, and I got a book deal! Love, especially for yourself, is the most critical ingredient for making lasting change in any area of your life.
4. Know your value.
Money is simply a system that allows us to trade value for value. So, in order to get my financial life squared away, I had to first begin to honor my own value. I did this by mindfully tuning in to the ways in which I added value to the world. As a result, I began to add even more value to the world. And you know what happens when you add more value to the world?
You receive more value, like increased income. A simple way to create more mindfulness around your own value is to write down three things you value about yourself or three ways you added value to the world each day in a journal before you go to bed each night. Then prepare to receive in big ways.
If you're in debt, or you'd simply like to make more money, use these mindfulness practices. Two years after beginning to practice mindfulness in my financial life, I had created total financial freedom. It works if you work it.