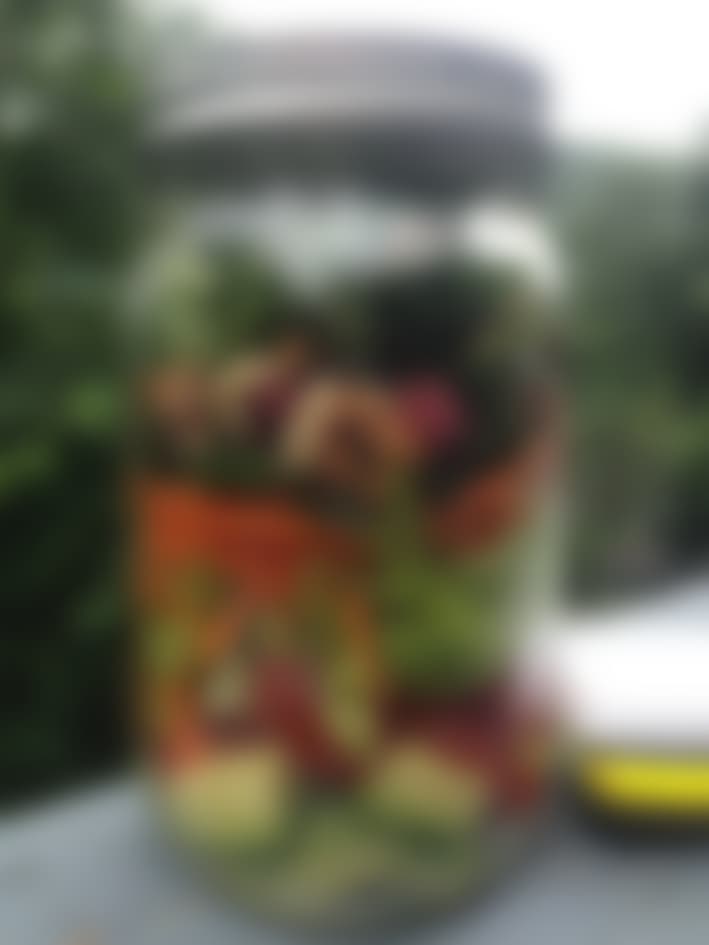 Eating healthy when on the go can be a challenge for all of us — but it doesn't have to be. Here's an easy, fun and healthy way to eat well, even in the car.
As some of you may know, I love layering salads. It makes them so much more interesting, delicious and healthy, plus I get to use whatever is available or leftover in my fridge. Putting them in a Mason jar is just plain fun, and it keeps the salad fresh and spill proof.
You can layer any combination of ingredients to fit your diet; keep the dressing in a small plastic container until ready to pour, and enjoy your transportable meal.
Here's how I created mine. But first, a little tip to make it pretty as well as good to eat: place the heaviest ingredient on the bottom and work up, ending with the lightest on top.
Ingredients:
First layer: cubed avocado

Second layer: sliced grape tomatoes

Third layer: sliced romaine

Forth layer: shredded carrots

Fifth layer: leftover sautéed kale

Sixth layer: a mix of nuts and seeds

Seventh layer: baby arugula

Dressing: a simple oil and balsamic vinaigrette

Have fun and eat well.