Get Your Best Beach Body Ever with Yoga (Video)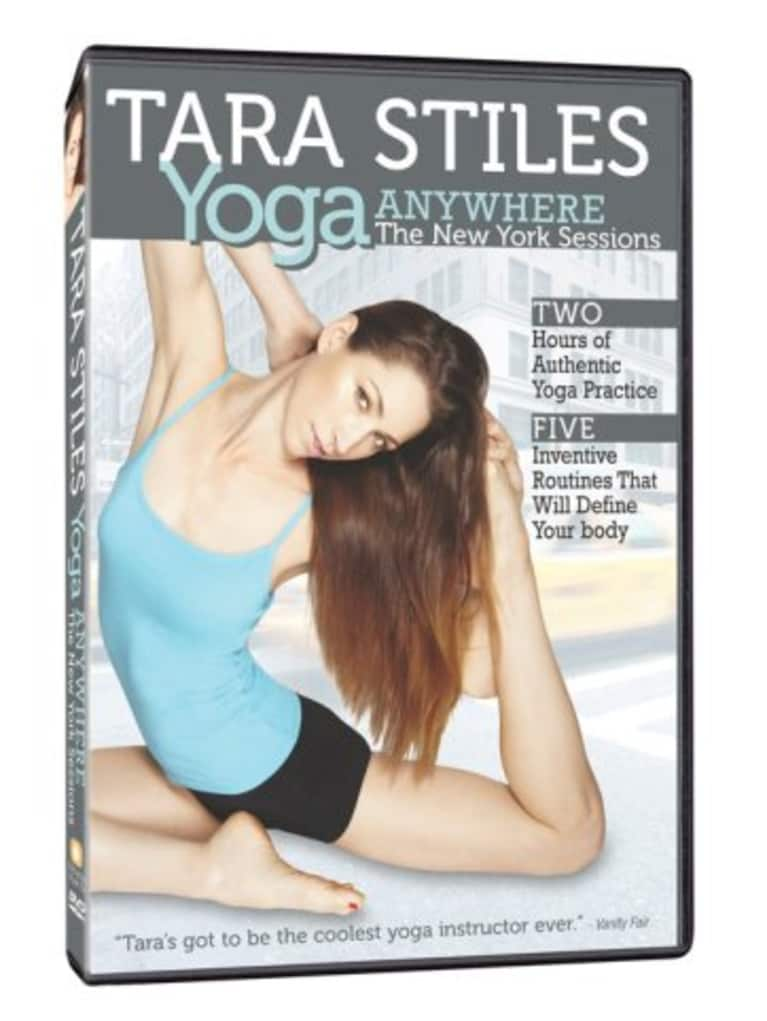 Mike (star of the beginner yoga poses series here on MindBodyGreen, teacher at Strala, and my partner in crime) and I escaped to Shelter Island for a day over the weekend. We snuck in some bike riding, beach walking, and even some yoga video making. I like to make videos when I travel because nature always provides the best sets. Natural light trumps the indoors every time, and it's way more fun to be outside than inside!  That's originally how we came up with the idea for Yoga Anywhere, the DVD series.
The first one has just been released: The New York Sessions. New York had to be first. My passion, my close friends, and the vibe of the best city on earth needed to be a character in my DVD. When it came time for me to start making DVDs I had to do something totally different from what is out there, something totally me, fun, and useful. We'll shoot LA, Miami, Paris, and all the rest, but NYC comes first. We need yoga here. Tension from the stress of the city -- the stress that sneaks into our bodies all day and builds while we're busy doing whatever it is that we're doing on this island -- dissolves without a fight through yoga. It's amazing to see people walk into Strala all wound up, stressed out, and balled up emotionally, physically, and psychologically, and walk out an hour or so later relaxed, open, happy and ready to get going again.
Having written for magazines, I know beach body yoga comes up each spring and then is forgotten until the following spring, run over by de-stressing for fall, and calming winter workouts. Come January weight loss and beach body are back in full effect. Looking around Strala in the heat of summer I got inspired by our hardworking bunch. Beach body yoga is in full effect year round! We don't give up when it's July and hunt for cover ups. We keep at it because we know a healthy body and mind isn't seasonal, it's a lifestyle. At Strala we put in the effort every day and we get results quickly. We keep those results and build more from there. We get strong and flexible in our bodies and minds. We are healthy and enjoy the energy boost. Health isn't a seasonal thing. Our yoga is year round. Yours can be too.
Check out the first (of four) beach body yoga routines for which Mike was kind enough to hold the camera while we frolicked around Shelter Island, finding the most inspiring locations to make some yoga.
It's never too late to get your best beach body ever! Keep practicing and you'll get results.
--
Tara Stiles, author of Slim Calm Sexy, yoga expert for Women's Health magazine, and personal yoga instructor to Deepak Chopra, founded Strala Yoga to provide an authentic form of yoga that clears the body and mind, and brings you back to your self.
Tara has been featured in publications including Elle, InStyle, Esquire, Men's Health, Ascent, and Yoga Journal, and has inspired a wide audience around the world with her healthy and relatable approaches to exercise, awareness, nutrition and everyday well being. She's also the Yoga Master in Nissan's nationwide race program, together with Lance Armstrong and Ryan Hall. Tara is making yoga part of cross-training for athletes, preventive health care, and all-around feeling good. As Vanity Fair noted, "Tara Stiles has got to be the coolest yoga instructor ever."
Websites: tarastiles.com, tarastilesdvd.com
Twitter: @TaraStiles
Facebook: TaraStilesLiving