10 Reasons Why Bigger People Should Try Yoga
After I sustained a debilitating back injury, yoga not only helped me heal, but also improved my overall fitness and wellbeing. Now, as a yoga instructor, I'm constantly inspired by the positive impact of yoga on my students and so I'm dedicated to sharing the benefits of practice with everyone.
It's exciting to see people of all sizes trying yoga for the first time, as well as seeing instructors and yoga studios welcoming a more diverse group of aspiring yogis. Body size does not dictate one's ability to enjoy a dynamic and revitalizing yoga practice!
I know not everyone has access to a studio or feels comfortable practicing alongside others. I wrote Yoga XXL to give everyone—perhaps you?—the opportunity to get down on the mat today.
Here are 10 reasons why yoga is great for bigger people: 
1. Yoga is for everyone. 
Yoga is an invigorating and healing practice that can be done by all, no matter what size yoga pants you wear.
2. Your body is full of untapped potential. 
Yoga can help you feel good about your body and appreciate all that it can do—often more than you think. And over time, you'll build flexibility, stamina, and strength.
3. You'll celebrate the body you have now. 
Yoga helps you to focus on your body in the moment and appreciate its daily efforts rather than focus on how you wish your body was different.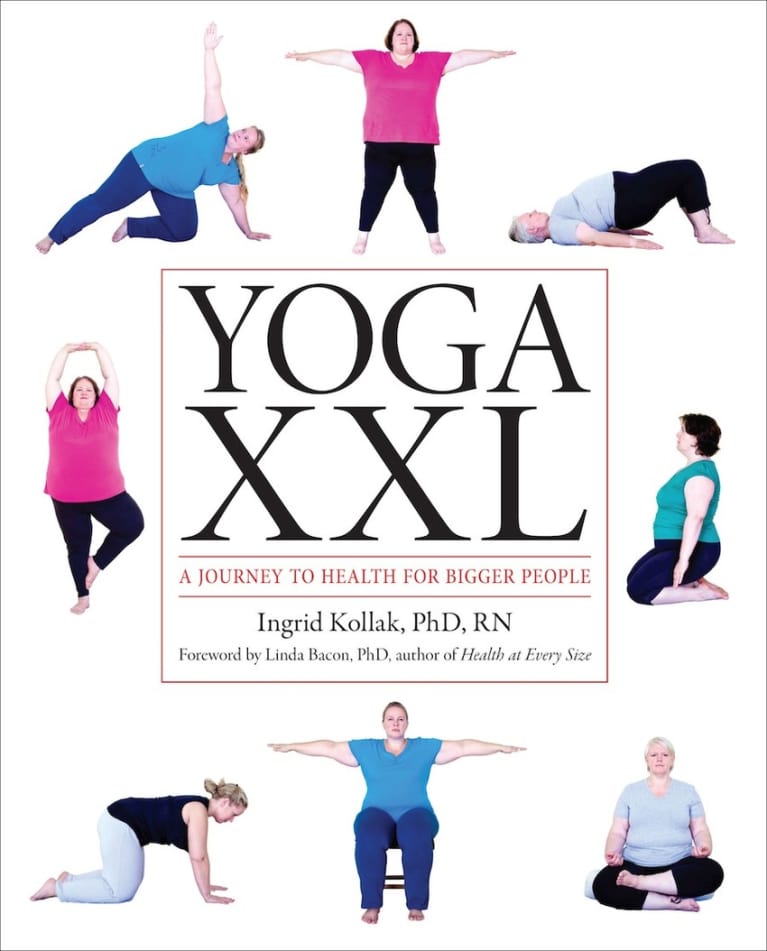 4. No pose is off-limits. 
Any yoga position can be made accessible to larger bodies with the help of props and individual modifications. Make yoga your own and design a routine that you find safe and enjoyable.
5. You can reap benefits in just 5 minutes. 
Introducing yoga to your daily life does not have to be a time-consuming commitment. In only five minutes a day, yoga can help focus your mind, boost your mood, and strengthen your body.
6. Yoga is therapeutic. 
Yoga is an excellent way to relieve tension due to overworked muscles and strained joints. Try yoga to help free you from your everyday aches and pains.
7. You don't have to practice alone. 
Yoga is a rewarding individual practice but it can also be very fulfilling to move and grow alongside fellow yogis. Find a group of inspiring people to share your practice with.
8. It's safe and satisfying. 
Many yoga studios have classes specifically for bigger people, but a good yoga instructor will make sure that each student's yoga experience is as satisfying and safe as possible.
9. Yoga offers a new beginning. 
Yoga can help you realize new goals and set new intentions in your life. Keep a journal to reflect on your purpose for your practice and track your progress.
10. Regular physical activity can only improve your health and fitness. 
But yoga, in particular, provides a feeling of wellbeing that cannot be measured in calories. Start breathing and stretching your way to a healthier you right now.