Don't Lose Your Soul by Being "Spiritual"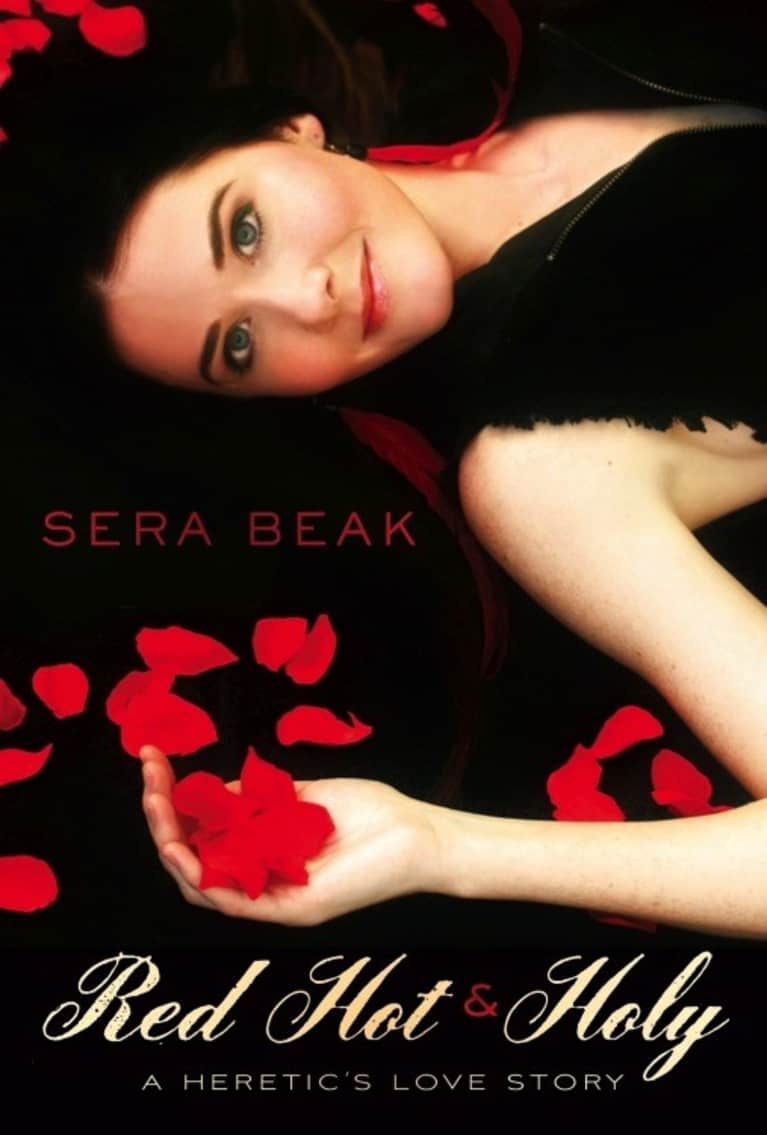 Moving to Northern California after graduate school offered me a whole other kind of education. Naked sunset yoga therapy on the beach? A Zen meditation community sponsored Rumi recital? An all-night tantric dance party with tarot/astrology/aura readings, chased by a shamanic ritual of ayahuasca? You got it. 
Almost every conceivable expression of spirituality is thriving in the Bay Area.
Amid the swirl, I found an off-the-radar energy school and, from the very first class, became spiritually smitten. This was partly because the teachers talked about the Universe the way I used to encounter it as a child and during my New Age explorations before college — a Universe full of angels, spirit guides, reincarnation, and multiple dimensions; partly because my "freaky shit" was no big whoop (everyone there was just as sensitive to energy and experienced "the freaky shit"); partly because, during an introductory exercise, they had me energetically "anchor" my skinny ass so strongly to the center of the earth that two grown men couldn't pick me up off the ground (fascinating); and partly because the two men who couldn't lift me off the ground were hot.
What can I say? I've got a weakness for hot spiritual men who try to pick me up.
As I continued to move up class levels, my body began to react. I became chronically nauseous. I dropped down to 90 pounds. I spent time in the hospital due to unbearably painful periods. I cried . . . a lot. And weirdly, every time a classmate would call to give me intuitive guidance, it felt like a suit of armor was constricting me.
They told me my physical and emotional symptoms and bizarre armorlike sensations were due to past karma and my fears of moving forward on my spiritual path. That sounded right — and I so desperately wanted to be the A+ student, gain more psychic powers, and become more spiritually advanced and stuff.
One day when I was buzzing high off angel fumes, however, a very subtle thought arose from deep inside me. Although becoming more wise to the ways of energy was undoubtedly very good for me and even necessary for my personal evolution, the actual path that my school was so high on taking was perhaps not so good for me.
A Red flash went off! The heavy armor fell away. I ate a cheeseburger (and kept it down).
That insight was snuggled by some powerful synchronicities, not to mention the plain and simple fact that my body clearly didn't want to be in that class anymore, all of which helped me make the difficult decision to leave the school, walk down that particular mountain, and come back to my own spiritual path.
That lesson bit me on the ass. The good ones usually do.
In today's jam-packed spiritual arena, it's all too easy to absorb someone else's protocol, some traditional or trendy spiritual road map to enlightenment or a "happier/better/more powerful" you. Yet by doing so, we often override our own map.
Truth is, even if we find ourselves nodding yes yes yes to the most super-duper teachings or amazingly potent practices ever, our soul might be nudging us in another direction. No matter how great it is, it might not be what our soul wants or needs to experience right now.
I believe there are multiple realities and multiple truths floating around ("reality" and "truth" change at different levels of consciousness), and the trick is to find the frequencies that align with our unique soul's vibration, to only engage those that encourage and support our organic growth. In other words, truth is only true for us when it honors and matches our current level of consciousness and supports our soul's plan and mission for this particular lifetime.
I hope this goes without saying, but you don't need to have visions or cosmic experiences, you don't have to pop past-life pimples or go through a dark night of the soul in order to realize your Self. Your distinct Divine Self is dropping hints of Itself all over your life. You just gotta pay attention.
And in my opinion and experience, the healthiest way to engage your Divine Self is through creating a more conscious and intimate relationship with your soul. She is the part of your Divine Self who incarnates; she is the bridge, the link to your Everything. She knows your past, present, and future better than any book or teacher or psychic or spiritual tradition. She knows what you should read, who you should hang with, and where you should go, now.
In other words, she knows how and when your unique Being unfolds organically. You don't want to force this rose to bloom or follow someone else's seven steps. If you relax, if you trust your soul, she will lead you to your Self. It will be a crazy journey — as unique as a snowflake, as transformative as a fire, as freaky as a fruitcake, as mysterious as a Universe.
So, please. Become your favorite subject. Study your Self. Sit at the feet of the Teacher inside you. Cop a feel of your Divine Body. Live your Love Story. And share what you are learning with the rest of us.
Excerpted from Red Hot and Holy: A Heretic's Love Story by Sera Beak. Copyright © 2013 Sera Beak. Published by Sounds True.