Foldable Flip Flops Made of Recycled Tire Rubber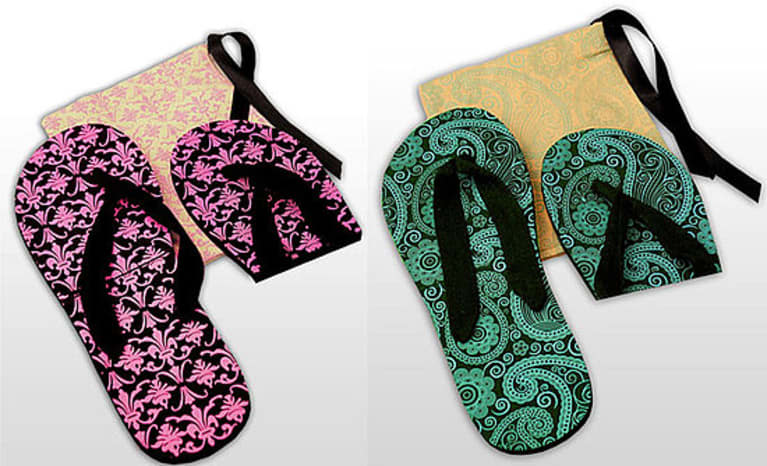 Foldable flip flops? What's cool about these new Pocketflops by Floc Designs is that they're made of recycled tire rubber and their storage bags are made from 100% organic cotton.
They retail for $22 and come in Pink, Soft-Aqua Green, White, Lavender, and in "Jungle" and "Preppy" styles.
FabSugar poses a good question, would you get a pair?