How I Had A Happy-Ish Menopause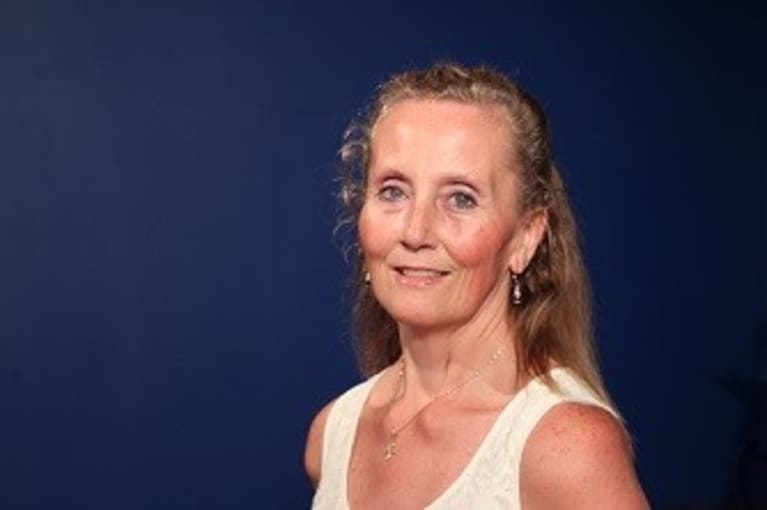 Menopause….the word alone can send cold chills (or hot flashes) down the spine of many women! But does it really have to be that way? Is there any way to maneuver through menopause and maintain one's sanity?
I can't say that I have The Answer, but I know my process was much easier than many other women I know.
One of the things I'd always heard is that you'll have an idea what your menopause will be like and around what age to expect it, based on your mother's experience.
Well, when I was 12 years old, I watched my mother suffer horribly through menopause. She'd had a complete hysterectomy at age 45 and therefore didn't experience a process of menopause. (When a woman has a hysterectomy in which the ovaries are removed, her hormone production is abruptly stopped. So, one day she is fine, and the next she is in full-blown menopause, while her body has no time to adapt to this change. The symptoms are often greatly intensified as a result.)
Her doctor did not advise hormone replacement therapy (HRT) because he was unsure of the risks, so she suffered, mostly with extreme hot flashes. She told me that her hot flashes felt like someone had cut the top of her head off and poured scalding water in. That was not a very appealing visual, I can tell you!
Obviously, because of my mother's hysterectomy, I had no idea what a "normal" process would be like or even what age to expect "the change" to begin! But I promised myself that my experience with menopause would, somehow, be easier.
So here I am at 54 years of age and have just recently reached the other side of the menopause process. Did I have hot flashes? Some. Did I experience night sweats? Again, there were some. Were these symptoms anything I couldn't deal with or that felt extreme in any way? No. As a matter of fact, I had very few hot flashes. Probably the "symptom" that has me the most up in arms is what I call "the menopause abdominal pudge!!" I'm working on this one now and learning, yet again, to love and be patient with myself!!
How did I move through this process so relatively easily? Looking back over the past decade, I think there were several things I did that really helped set my body in line for a smooth transition. Here are some tips that may help you:
1. Beginning in my mid-40's, I began reading everything I could get my hands on about menopause. 
I learned what the process was, how hormones work, and what could be expected. An excellent book on the subject is The Wisdom of Menopause, by Dr. Christiane Northrup. It really helps to know what it's all about!
2. I took care of my overall health. 
I began to exercise more, which included a lot of walking. I began to change my diet and eat a more balanced diet. About two years ago, I switched to a total vegetarian diet and that has worked for me. (You have to decide what works for you.) But I feel the combination of diet and exercise kept everything moving and flowing. It was my belief that if everything was flowing, there was no stagnation and, therefore, no hot flashes (or at least they were not so severe when I did have one).
3. I got massages. 
Massage and other forms of bodywork can do wonders for any situation! Just having some reflexology on your feet can help alleviate the stress of all your day to day interactions! This, I felt, was a huge part of my menopause survival toolkit!
4. I cultivated a positive attitude. 
One of the things I was really interested in was how other cultures viewed the cycle of menopause in a woman's life. In many cultures, this time is viewed as a transition into the "wisdom" years and I thought that was very cool! In these cultures, women embrace the process of menopause and feel honored to become the "wise women" of their tribes. That resonated with me on a much higher level than thinking that menopause is a "disease." (Besides, how can something that is a natural process ever be considered a disease?)
I've made it through to the other side and, looking back, I can say it wasn't so bad. Even though I still feel like I'm 35, I am now the "wise woman" of my tribe (I'm envisioning major eye-rolling from my two sons if I were to speak those words aloud at home!)
The best advice I can give you is to embrace the process and love yourself through it! Here's to your best and healthiest life!