Here's What A Realistic Barbie Doll Looks Like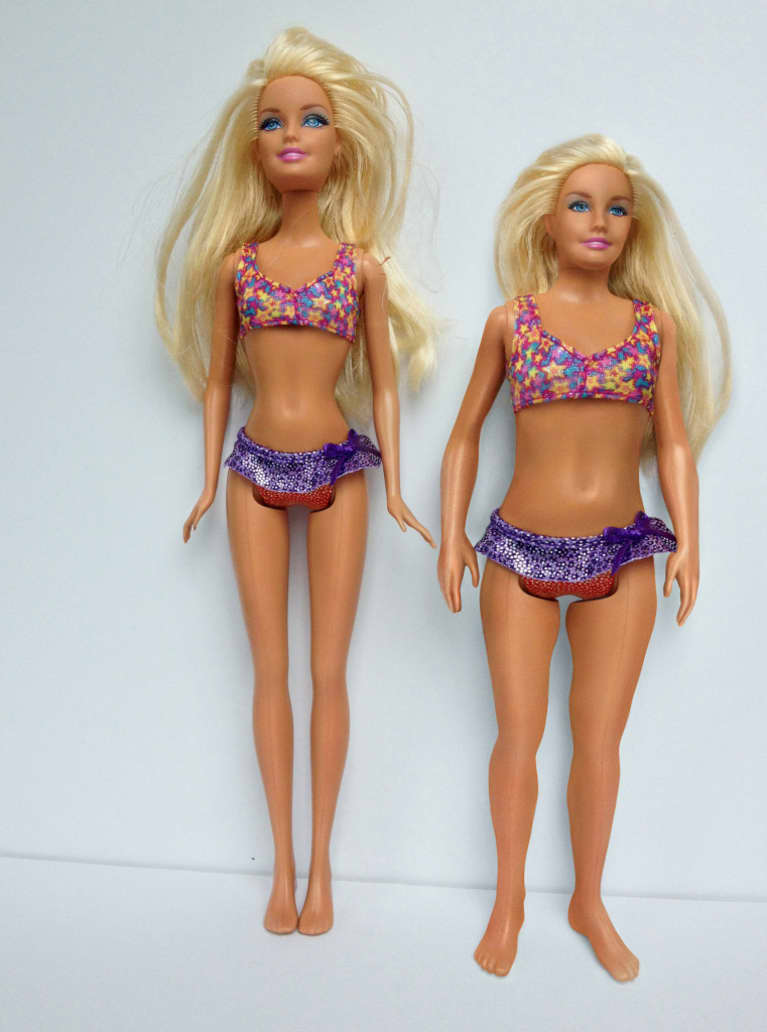 For more than 50 years, Mattel's popular Barbie doll has inspired criticism of its unrealistic portrayal of an adult woman's body. In spite of the critiques, the dolls have remained incredibly popular, and no one seemed willing to present a possible alternative.
Until now, that is. Pittsburgh-based artist and researcher Nickolay Lamm used a 3-D printer to create a version of Barbie intended to resemble actual, living women more closely. We think it's safe to say that he comes much closer than the current version of Barbie does.
What do you think of this attempt? Does it help promote healthier feelings about body image? Just for fun, you can compare these pictures to the original edition of Barbie.
Photo via: nickolaylamm.com