Everything You Need To Know About Mercury In Fish
Through a process called bioaccumulation, toxic mercury can progressively accumulate in fatty tissues at each successive stage of the food chain, from small plant-eating fish to larger fish that eat them, and finally to humans who consume the various types of seafood.
How does mercury enter our food supply? 
Though mercury often originates as an air pollutant from chlorine processing plants, coal-fired power plants, and the burning of medical waste, it can ultimately make its way into bodies of water. It's initially released in an inorganic form, but bacteria in the water convert it into a more readily absorbed and more toxic form: methylmercury.
In general, smaller fish have less mercury than larger fish, as the older and larger the fish, the greater the potential for them to accumulate high levels of mercury.
Longer-lived predatory fish, including shark, swordfish, tilefish (golden bass), king mackerel, and tuna tend to accumulate higher concentrations of mercury from their consumption of organisms lower in the food chain.
What about fish from rivers, lakes, and streams?
Some varieties of fish obtained from recreational fishing in rivers, lakes, and streams may also be high in mercury, not to mention other pollutants, including dioxins and polychlorinated biphenyls (PCBs). Because these persist in the environment for long periods of time, they often make their way into bodies of water, where they are absorbed and transported into fatty tissues in fish and marine mammals.
Although they are distinctly different than mercury in chemical composition, they also bioaccumulate up the food chain, and some fish may contain all three contaminants. Each state's department of health or department of natural resources should be able to provide information about fish in certain areas that have a high risk of contamination, along with specific food consumption advisories.
Can cooking reduce the toxins in fish? 
Neither cooking nor trimming can reduce mercury levels in fish, as it is most concentrated in the muscle tissue rather than in fat or oils. On the other hand, exposure to PCBs and dioxins can be minimized by removing the skin and surface fat from fish before cooking.
Human health risks depend not only on the methylmercury level in the fish, but also on how much is eaten, the body weight of the consumer, and individual variation in the body's ability to handle mercury. Babies in the womb and young children are most vulnerable to mercury, as it can adversely affect the development of the cognitive, motor, and sensory centers within the brain. The more mercury that gets into a person's body, the longer the exposure time, and the younger the person, the more severe the effects are likely to be.
In addition to children, all women of childbearing age are, therefore, advised by the United States Food and Drug Administration (FDA) to eat only up to twelve ounces per week of a variety of fish and shellfish known to be lower in mercury. When it comes to canned tuna, guidelines on albacore (white) tuna have been highlighted in particular, as, unlike canned tuna labeled "chunk light" or "chunk," which tends to come from smaller species, albacore tuna contains more mercury. Accordingly, the FDA recommends its consumption be limited to six ounces per week.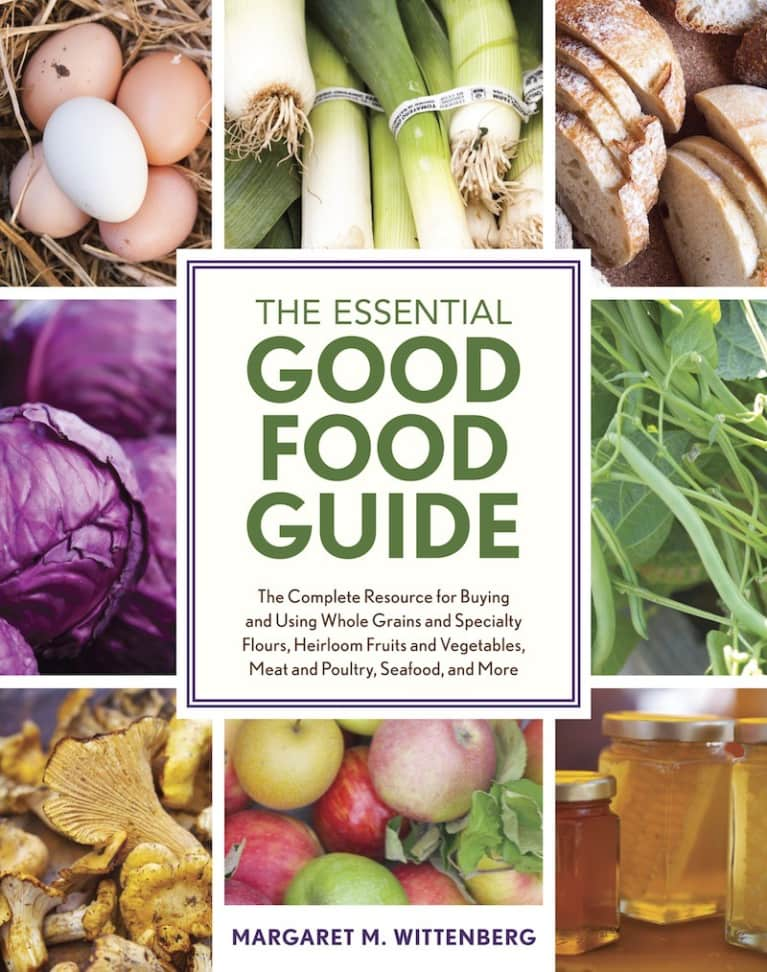 Fish with the highest levels of mercury: 
King mackerel
Shark
Swordfish
Tilefish
Fish with the lowest levels of mercury: 
Anchovies
Catfish
Clam
Crab
Flounder
Haddock
Hake
Herring
Mackerel (North Atlantic); chub (Pacific)
Ocean perch
Oysters
Pollack
Plaice
Rainbow trout
Salmon (farmed and wild)
Sardines
Scallops
Shrimp
Sole
Spiny lobster
Squid (calamari)
Tilapia
Trout
Reprinted with permission from The Essential Good Food Guide by Margaret Wittenberg, copyright (c) 2013. Published by Ten Speed Press, a division of Random House, Inc.
Photographs (c): 2013 Jennifer Martine and Shutterstock.com