Gluten-Free Recipe: Chilled Blueberry Delight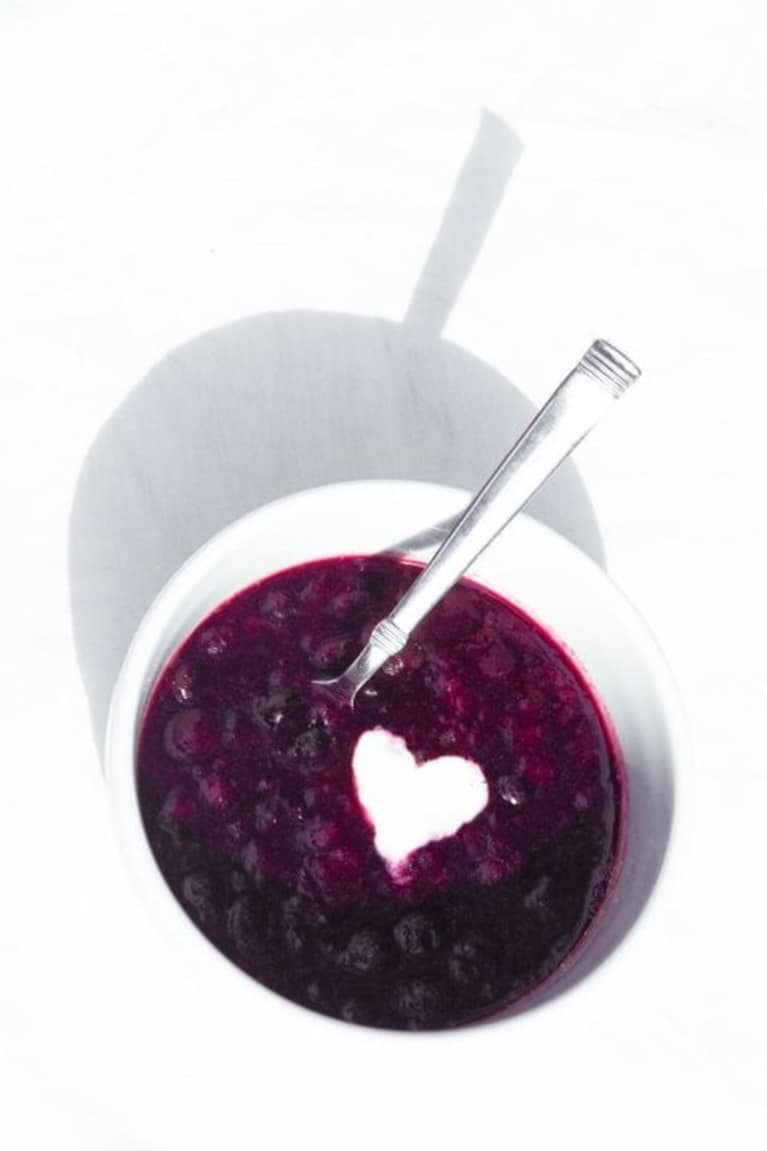 This is my Chilled Delight — all the way from Finland, where I travel on a family trips!
A healthy, yummy alternative you can serve as a dessert or be creative and serve as a pre-dinner treat.
I find it helpful to sing a little tune while stirring in the ingredients. The energy we put into our food is the energy we and our loved ones gets back. So why not cook with love, joy, and song!
For those of you adventurous types interested in working your core, lift one foot off the ground as you sing and stir. In doing so you work you core — abs — while strengthening your balance, flexibility and agility. Your foot literally has to be floated just off the floor as you stir.
Ingredients:
1 package frozen blueberries (or fresh if in season)
2 cups water
3/4 cups raw honey (healthiest honey is never heated)
1 teaspoon cinnamon
4 tablespoons potato starch
Makes 4 servings
Directions: 
1. Combine blueberries, honey, cinnamon and water in a medium saucepan.
2. Bring to a boil over medium heat.
3. Dissolve potato starch in 2 teaspoons of cold water and add to mixture.
4. Stir consistently.
5. Reduce heat and simmer for 10 minutes or until blueberries are liquefied.
6. Refrigerate until cold.
For the Royal Treatment — serve in champagne glasses.